Baker Electric Home Energy Named One of San Diego's Fastest Growing Companies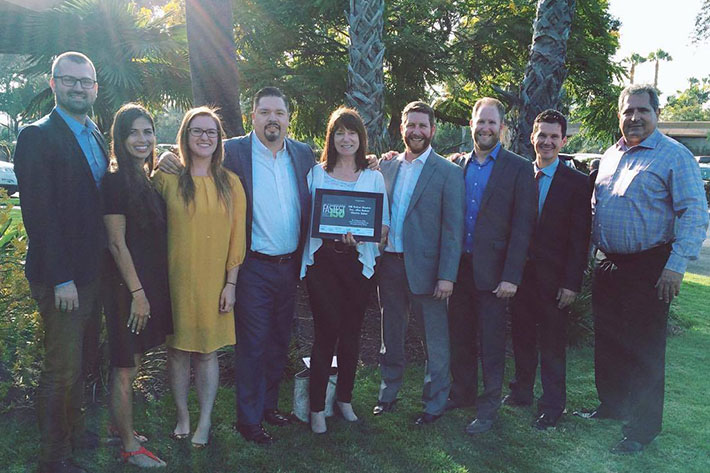 Baker Electric Solar was recognized by the San Diego Business Journal as one of San Diego County's top 150 Fastest-Growing Private Companies based on its percentage of verified revenue growth from 2013 to2015. With a reported 216.71 percent growth, Baker Electric Solar ranked No. 16.
"Baker Electric Solar has set its trajectory and is on course for continued success. It's a distinct honor to be on the San Diego Business Journal's Fastest-Growing list once again," said President Mike Teresso. "It's because of our team of dedicated employees and thousands of satisfied customers that we've made the list four consecutive years. Our 78-year history as electricians has allowed us to gain extensive commercial
solar installation
experience, with over 800MW of commercial solar installed to date. Our residential solar installation experience is second-to-none, with more than 5000 satisfied customers."
The companies represented every sector of San Diego's business community from high technology to family-owned caterers. This year's event celebrated 150 dynamic organizations – a significant increase from previous years' 100 finalists.
"These companies are the core of what has rejuvenated our regional economic base, adding jobs and contributing vital tax revenue that sustains our city's infrastructure," said Armon Mills, President & Publisher. "Through innovation and collaboration, both internally and externally, these organizations have succeeded with a forward-thinking mindset that blends today's technological tools with traditional drive and determination."
To be considered for the prestigious listing, companies needed to be independent and privately held, based in San Diego County and have generated revenues in excess of $350,000 in 2013.