Why Going Solar Is like Buying a Car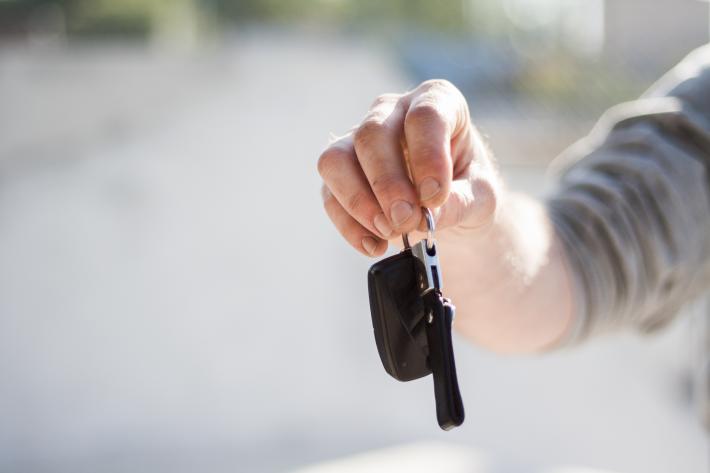 Going solar is a lot like buying a car. You do your research, check out different models, and then ultimately decide on the car that meets your needs and wants. The one you trust won't break down on the freeway and has a good warranty. You consider reliability, price, performance and pride of ownership.
There are some car salesmen out there that don't have a great reputation, and for good reason. They're pushy and unpleasant. They'll say anything to get you to sign on the dotted line.
Unfortunately, there are a lot of solar companies like that as well. They don't care about your family's unique energy needs, your budget, or your long term satisfaction with your system.
We hope you've never dealt with a solar company like that. But many solar customers have. Maybe you even know people who went solar and now wish they would have gone with someone else. Sadly, that's pretty common.
But we're here to help. At Baker, we don't push people to sign if solar won't make sense for them. We only want you to go solar if it'll actually save you money.
At Baker Electric Home Energy, it's our commitment to integrity, quality service and the best products that sets us apart.
That's why we always…
Discuss your needs, budget and dreams for the future. At Baker, our goal is to design, engineer, and install the perfect home solar system that makes sense for the way you live your life while giving you the freedom to use electricity without guilt or worry about cost.
Provide great financing choices, whether you wish to buy or lease. First, we'll help you decide whether leasing or buying your solar system is the best option for you. Then, we'll offer various finance options for your renewable energy system.
Keep everything in-house – no subcontracted installations. From design to installation to customer service, we take care of it all so you know who you're dealing with at all times, with consistent, quality service every step of the way.
Exceed industry standards for each installation. Backed by Baker's workmanship warranty and the guarantees of our carefully selected clean energy product partners, everything from the product to the install to the solar system's performance is under warranty so you can switch to pv solar with the confidence and support you deserve.
That's The Baker Way, and it's how we've done business for over 80 years.
For more information, visit us at bakerhomeenergy.com or give us a call at 877.578.8080.