Solar & Home battery
The Million Solar Battery Initiative – Can California Achieve the Goal?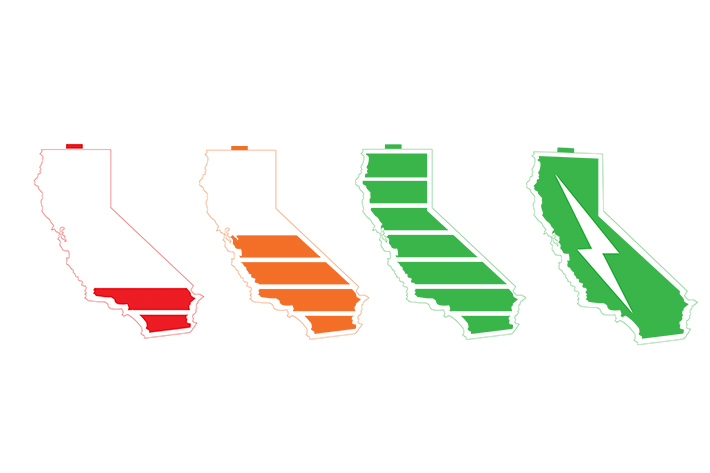 Bernadette Del Chiaro, Executive Director of the California Solar & Storage Association (CALSSA) recently wrote an op-ed that appeared in the Sacramento Bee. In the article, Bernadette describes the critical energy challenges that most of us Californians are all too aware of.  She believes that solar coupled with an increased adoption of home battery systems — supported by State incentives — is one solution to our growing energy challenge. Our team at Baker is pleased to share this important information with homeowners throughout Southern California.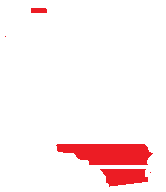 The cost of the energy solution can be seen in terms of dollars today, or in terms of the costs later that encompass the instability of California's electricity grid, an increase of fire danger, time lost due to power outages, and the missing out on some potential green energy job growth.
The increased adoption of solar panels for homes, businesses and government buildings has given more Californians access to the clean, renewable energy our state needs. Ms. Del Chiaro tells us it's time to take the next step. As she puts it in her story, "The need of the hour is to empower consumers and communities to build a safer, more resilient local energy supply. We need to re-imagine a creative, brave future where millions of people can keep the lights on with local clean energy."
A growing storage solution is home battery backup hardware. Many California homeowners and businesses have already discovered the benefits of an energy storage system, but more work needs to be done at the government level to accelerate the adoption of local storage systems. Ms. Del Chiaro states, "California needs to put forward energy solutions that are as big as the problems that need to be solved. Toward that end, Governor Newsom should announce a plan to build a million solar batteries in five years. This will support the creation of more resilient homes, businesses, and communities throughout California."
Big costs here might better be considered investments. Not only would solar panels coupled with solar battery storage improve the efficiency and enable growth of current businesses, but down the road energy independence of these entities would allow cost savings as well. "…In an energy landscape bolstered by storage, the state would be empowered by a comprehensive solar and storage policy that pays for itself over time. A clear and sustained initiative would give companies the certainty they need to ramp up manufacturing, streamline installations, and lower costs."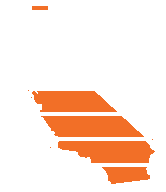 Power outages in California have been present for years, but they are becoming more frequent due to the increased fire danger. Our grid infrastructure is currently in need of repair or replacement. Until the long-distance utility power delivery system problems are resolved, local home battery backup and businesses with a lithium-ion battery system or other battery technology storage systems could be the better way to keep our state moving without interruptions. Ms. Del Chiaro wrote in her op-ed about the current roadblocks to quick, widespread adoption of local energy storage, "The blackouts necessitate local energy supplies and provide conditions for them to thrive, but outdated policies and barriers from utilities impede consumers from getting cost-effective, clean and reliable solar and storage technologies. Solar and storage could be powering communities in need, particularly in times of crisis, and saving energy, money, and lives, but the reliance on a broken, unsustainable electric grid endures. California should be doing more."
The cost of not incentivizing local energy storage and a move toward energy independence is large. Ms. Del Chiaro points out some startling facts, "We lost roughly 200,000 MWh of power in the 2018 and 2019 blackouts. In human terms, that means schools shut down, food goes to waste, businesses shutter, wells stop pumping, traffic slows, and people in critical need of power for medical assistance are stranded… …The writing of sustained fire danger may be on the wall: PG&E's blackouts are not the economically or socially sustainable answer. There is a better solution."
And as we experience strong rainfall in the 2019-2020 rainy season, that means stronger plant growth and therefore more fuel for wildfires during the 2020 fire season. This will further exacerbate a problem that has already been getting worse, "Recent PG&E blackouts are the most significant outages in our state's history, but California has always had the most unreliable power service in the United States—outpacing runner-up Texas by almost double the number of power-cuts in the last ten years."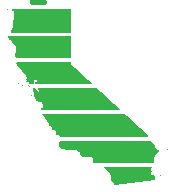 The solution lies in a government program to help speed and spread the adoption of these electricity storage solutions. It also requires more companies with the capability to design and install these systems. "We need to prioritize and incentivize solar and storage technology for individuals, low-income housing, businesses, and schools in order to lower costs and remove barriers. We need to support a local, clean energy revolution, where communities lead the way in building local energy that is safe and reliable. The time is now."
It may seem far out of reach, but as has been proven in California's recent past, the right program can effect rapid change. Bernadette Del Chiaro suggests we, as a state, approach home battery backup systems in a similar way to the successful incentive programs to grow solar pv panel systems. She suggests this bold idea, "What Governor Schwarzenegger did for solar panels in the wake of the 2001 energy crisis – with the Million Solar Roofs Initiative – Governor Newsom can do for energy storage with the Million Solar Batteries Initiative…. …The cost of going solar dropped 80% during Schwarzenegger's Million Solar Roofs Initiative. We can do the same for energy storage with the help of big, bold leadership."
In addition to the cost in terms of budgets, dollars, and time lost, increasing the use of home battery backup systems will increase our use of clean, renewable energy (and thereby lowering California's carbon footprint) by stretching out the hours of each day we're able to use that solar energy toward our daily energy usage. "We are seeing more businesses, homes and government agencies turn to solar and storage for a reliable energy alternative. Today's solar battery is not only affordable, it allows us to make the sunshine at night to power our homes, and in the future our electric cars." And more renewable energy use helps fight environmental concerns that we are intending to conquer. "Solar installations paired with storage improve air quality and address the very real threat of climate change in actionable, accessible ways…"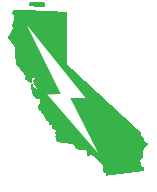 A great additional benefit to the implementation of a solar battery storage initiative could be the creating of more green jobs in California. As Ms. Del Chiaro puts it, "…In addition to significantly reducing energy costs for all utility customers, local solar and storage technology is also job-intensive: mobilizing the workforce in safe, skilled, and secure working conditions in the communities we live."
The benefits are many and are great. Solar energy has led the charge to reliable, renewable energy sources, and home battery backup and storage optimizes the management and use of this solar energy. Ms. Del Chiaro gets the final word with, "Local, smart energy resources like solar roofs and garage batteries can transform our energy system into one that puts consumers first, keeps the lights on for everyone, helps prevent more grid-caused disasters, and is one of the most concrete and tangible ways to engage everyone in fighting climate change."