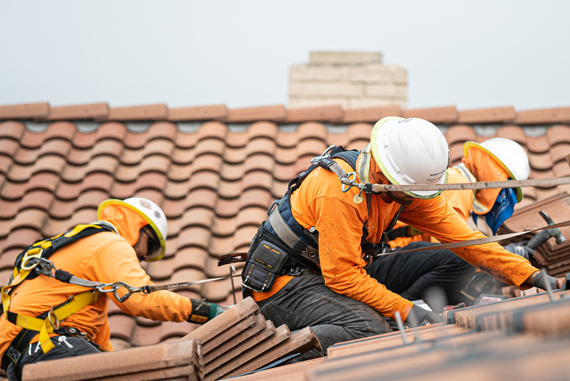 Roof Replacement in San Diego
Did you know the average homeowner requires a roof replacement every 20 years? It's good to know your options.
The average lifespan of roofs is 20 years. However, weathering, overloading, and accidents can increase the chance your roof needs repairs before that milestone. As a trusted roofing professional, Baker can help you in your time of need. 
How to know when you need a new roof
Is your roof is coming to the end of its service life? Are you unsure how much longer it will last? Don't be taken by surprise when major leaks occur. There are several signs that could indicate that your roof needs attention.  
Discolored ceiling spots

Damaged flashing

Missing, worn, cracked and broken shingles or tiles

Excessive algae or moss growth

 

Buckling, warping, or sagging roof deck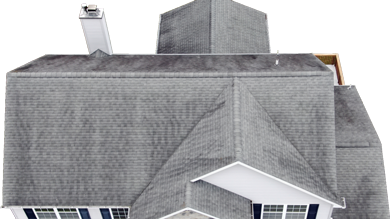 Don't delay reaching out to Baker if you have roof damage, contact us today. Here is a list of other issues you may encounter if you delay fixing your roof. 
Structural damage

Pest damage

Electrical issues

Health risks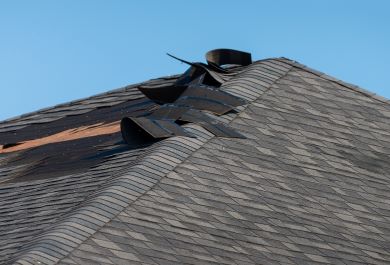 Delaying a roof replacement doesn't make financial sense. If you discover any of these problems, Baker Electric Home Energy is here to get your roof back on track. Delaying can increase the cost of repairs!
Baker's got your roof covered in just four steps
Step 1: Schedule an estimate 
Step 2: Explore your roofing solutions 
Step 3: Choose financing options that meet your family's needs 
Step 4: Schedule your installation
A New Roof + Solar. Just makes financial sense.
Your roof may also support a solar array and as a licensed roofer we warranty our workmanship, which includes mounting a solar system to your roof and sealing the roof to ensure it is weatherproof. We can only warrantee our work if we are comfortable with the condition of your roof. Many of our customers decide to do both the roof work and install a solar system at the same time. We can bundle the projects together to save money and allow for joint financing, while ensuring both projects are completed with the Baker workmanship you can trust.
Did we mention the 30% Federal Tax Credit?
Now it makes financial sense.
Stay Worry-Free
Baker Electric Home Energy is dedicated to setting the highest standards in workmanship, materials, and safety to deliver the best solutions for all your roofing needs. When you work with Baker, we'll see the entire project through from start to finish. Rest easy knowing that Baker has you covered.