Robots Speed Up Solar Power Technology Installation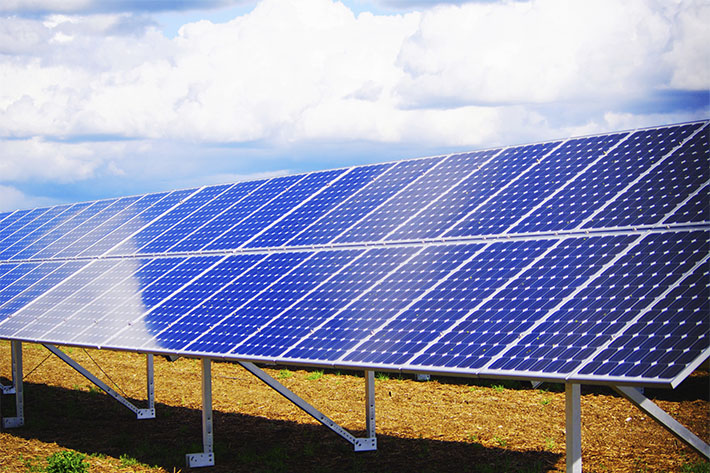 One of the time-tested methods companies use to help contain costs is to improve the efficiency of their laborers, and for many industries, robots and other automatic devices are just the thing for getting work done faster. At Baker Electric Solar, your preferred San Diego solar company, we are glad to see that the robotics industry is getting involved in solar technology installation.
Robots are showing up in more and more places these days to lighten the load of humans. Whether they are automatically assembling components in a microchip factory or on the floor of an automobile manufacturer, or patrolling your carpets in the form of a small autonomous vacuum cleaner, robots are a great way to complete repetitive and back-breaking tasks quickly and efficiently.
People who labor outside all day installing equipment such as solar power panels and other renewable energy technology will always welcome an extra helping mechanical hand to get the job done in a timely fashion.
To that end, Alion Energy is using two robots named Rover and Spot to help build and operate big solar power plants, according to a recent article at PVSolarReport.
The initial work in setting up a solar power plant installation is fairly straightforward, making it suitable for robots to carry out the repetitive tasks.
In the case of Alion Energy, a machine lays down a concrete track. Then Rover installs the solar panels and fastens them with glue. Human workers follow, wiring up the panels. Next, Spot goes down the rows of panels, squirting water on them and then using a squeegee to dry them. What's more, Spot can trim excess vegetation with its hedge trimmer.
Not only do Rover and Scout save money in labor costs, they also significantly speed up the installation of solar panels, which means that more power can be generated much sooner than if we relied only on humans to work on these projects.
For now, robots are used mostly in large-scale solar power projects, and robots have certainly improved the process of manufacturing solar panels to improve production times and to lower costs to meet the growing demand for green technology.
In many cases, customers can go cash-flow positive in the first month after installing their new solar panels at their place of work or home. By harnessing the reliable sunlight that drenches the region, people in Southern California are helping improve the world by reducing the pollution required to generate their energy.
At Baker Electric Solar, a preeminent San Diego solar company, we are devoted to helping our customers through all phases of their solar power panel projects, from consultation and design to installation, at highly competitive rates.
Interested in learning more about the benefits of solar energy? Give us a call at (877) 543-8765. One of our expert solar energy consultants will talk with you about how you use energy, if you plan on adding any electrical loads in the future, and what your budget is in order to present you with an estimate for a solar system the meets your unique needs.