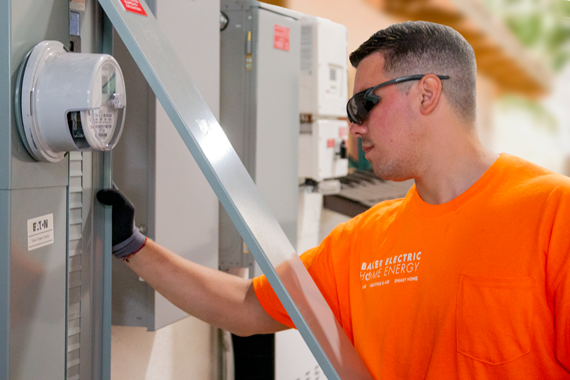 Career Openings
View Current Opportunities
You've come here to explore a career at Baker Electric Home Energy, the employer of choice for careers in solar power, energy storage jobs and heating and air conditiong systems throughout Southern California, and we want to energize your excitement about our team.
View Current Opportunities
Careers at Baker Electric Home Energy
Baker is a place where careers are made, lives are enriched and successes are celebrated. We are an energetic, positive company that is firmly committed to excellence for not only our customers, but employees too!

One of the many reasons that I came over to Baker was it was the kind of company who put the customer first. Since I'm in the sales role, having happy customers who refer business is very important. Also, regularly the team gets together outside of the office and does fun events to reward us for achieving our team goals. We get together and do all kinds of fun things, from just a basic team lunch to go cart racing, or axe throwing!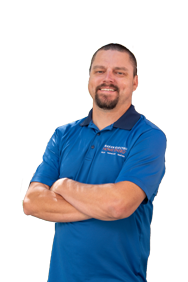 As a 16 year veteran of Baker Electric I can truly say that Baker is a great place to learn and progress ones career. The overwhelming sense of camaraderie and access to knowledge has allowed me to get where I stand today. Project Management is a great occupation that has allowed me utilize all of the tools I have obtained through my years here at Baker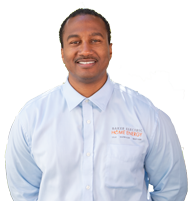 In my relatively brief period with Baker Electric Home Energy, I have appreciated being welcomed into a culture that embraces and respects employee feedback in an environment that feels collaborative and open to new ideas. I feel valued as a member of this team. Baker Electric Home Energy is truly committed to the personal and professional growth of its employees. It is truly an honor and privilege every day working at Baker Electric Home Energy.
Working at Baker Electric Home Energy
At Baker Electric Home Energy, we recognize that our employees are our most important resource in maximizing sales growth and profitability through safety, employee development, teamwork, and customer service. We are proud of our heritage as a fourth generation family owned and operated business. We believe our employee longevity is a testament to our fair and ethical business practices. We are straightforward and treat all of our team with respect. At Baker Electric Home Energy we believe in fostering a positive team with a family spirit!
Competitive Medical & 401K Benefits
We care about our folks and offer competitive medical benefits and 401k match.
Incentive Compensation Plan
We offer competitive pay and opportunities for additional incentives.
Flexible Time Off
We believe in balance. We're passionate about what we do and want you to be energized to help us do it.
Casual work environment
We're professional, but want you to be comfortable in the work you do.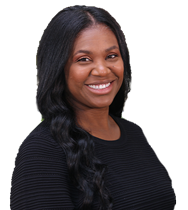 Working at Baker has given me a new perspective on the workplace. Baker values 'doing the right thing' not only for its customers but for their employees as well. I've had the opportunity and the chance to grow in an environment that encourages you to keep learning and to explore your full potential. I can honestly say that I have never worked at a company like Baker, its truly unique.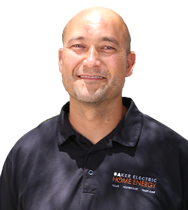 Baker has been a great company to work for, I began my career wiring houses, installing solar, working with local inspectors, and going through everything else in between. I love working for a company that shares the same core values of doing the right thing and embracing change and growth. Not to mention working in a positive professional environment. I look forward to another 15 years working here.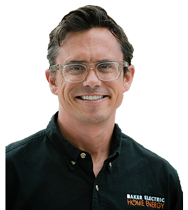 I came to Baker for stability after experiencing firsthand the volatility of a start-up industry in the early 2000s. I have remained there because of the quality of folks who gravitate there, and the way it is run. Baker is always striving to be ahead of the next shift. We are always trying to improve. Personally – it is a place to really hone your skills and develop greatly because Baker takes a vested interest in making you, and all better so it's a great place to be.
The Process to BE energized
Apply: Found a position that energizes you? Great! Otherwise, join one of our position specific networks!
Interview: Invited to an interview? We hold phone and onsite interviews.
Decide: After your interviews, our hiring committees review your application materials, interview feedback, and assessments to ensure we hold true to our hiring standards and provide objectivity.
With final approval, you would get an offer; then our team helps welcome you aboard.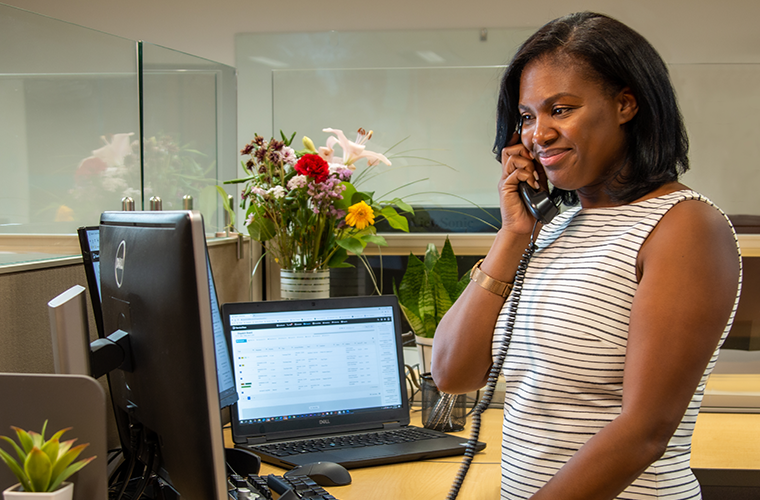 Do the Right Thing
We deliver on commitments to customers, partners and colleagues;
We hold ourselves accountable – owning results good and bad;
We are honest, straightforward and treat others with respect;
We know ethics and integrity are not optional.
Win Together
We collaborate with respect and enthusiasm;
We trust the power of a high-performing team;
We respect each other's ideas and share our success;
We demonstrate initiative.
Exemplify Our Reputation
We are reflections of the Baker reputation;
We know reputation is an inside job;
We know our reputation defines our success;
We appreciate our reputation is what sets us apart.
Embrace Change and Growth
We see opportunity in change;
We find change exciting and vital to growth;
We are bold and innovative;
We are willing to think differently.
Equal Opportunity Employer
Baker Electric Home Energy is an Equal Opportunity Employer. We encourage applications from all individuals regardless of race, religion, color, sex, pregnancy, national origin, sexual orientation, ancestry, age, marital status, physical or mental disability or a disabled veteran, political affiliation or belief.
As a federal contractor, Baker is required to use the E-Verify process to confirm that individuals assigned to perform substantial work under certain federal contracts/subcontracts are eligible to work in the United States.
Search/Staffing Agencies
The Baker Electric Home Energy Talent Team manages the recruitment and employment processes for the company, all candidates must be presented through this Department. Baker Electric Home Energy does not accept unsolicited resumes from agencies that have not signed a Search Firm Agreement. If you wish to establish a relationship with Baker Electric Home Energy's Talent Team, please email BEenergized@baker-electric.com. All unsolicited resumes will be considered Baker Electric Home Energy's property, and will not obligate us to pay a referral fee. This includes resumes submitted directly to hiring managers without prior authorization by Baker Electric Home Energy Talent Team.