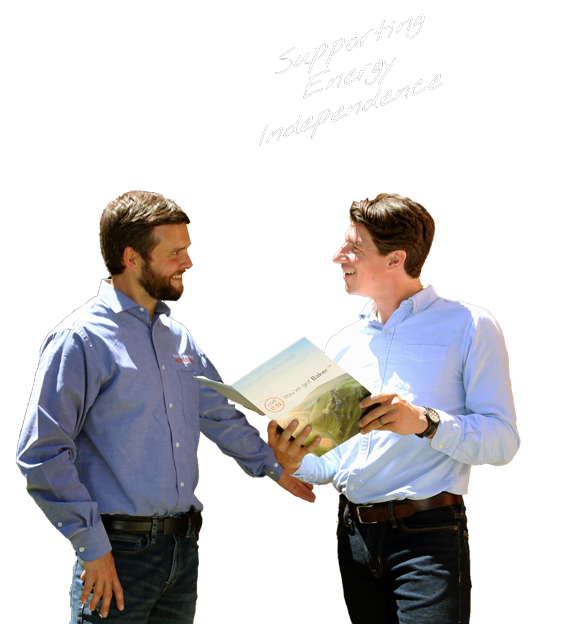 Quality Roofing Products
Baker is one of the largest roofing contractors in California and a GAF Certified Master Elite Roofing Contractor. We work with a variety of types of residential roofing materials. Here are the steps our professionals take to ensure a quality roof installation. 
Asphalt Shingle Roofs, America's Standard
Many homes that you see in Southern California have an asphalt or composition shingle roof. This roofing material is so popular because it marries cost and functionality together very well. Granules are placed on top of tar mats to help repel UV radiation, making them quite durable and easy to produce.
There are two basic styles: Architectural (also known as dimensional) and Three-Tab shingles.
There are many different types and colors and combinations to choose from and as a Master Elite Contractor we can advise on the latest offerings and availability.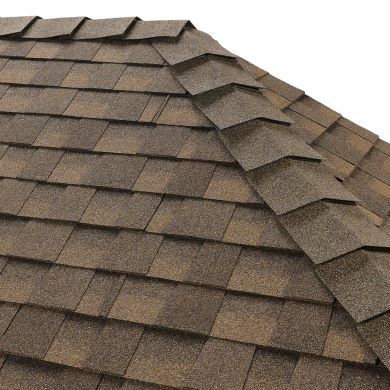 Architectural and Designer Shingles
GAF Ultra-Premium and Value Collection Shingles come in a variety of shapes and sizes. The creation of these shingles is meant to mimic other types of roofing materials like wood or slate. Architectural Shingles have quickly become America's most popular type of asphalt shingle. With proper attic ventilation and roof installation, they can last up to 25-30 years.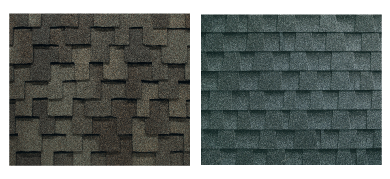 Three-Tab Shingles
Three-tab shingles are the most economical roofing shingles. They lay flat and get their name from the three tabs that are on each shingle strip. With the appropriate attic ventilation and proper roof installation, they can last up to 20-25 years.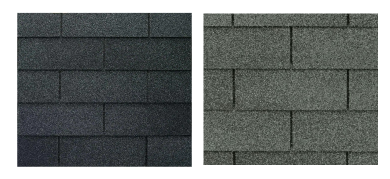 Concrete Tile
Durability is the main feature of these tiles, while it may often be confused with Clay tiles there are some differences to note. First and foremost is weight. While clay tiles may need added support before beginning installation, concrete tiles often can be lighter. Concrete also is a more abundant material making sourcing this easier than clay.
Different Tile Styles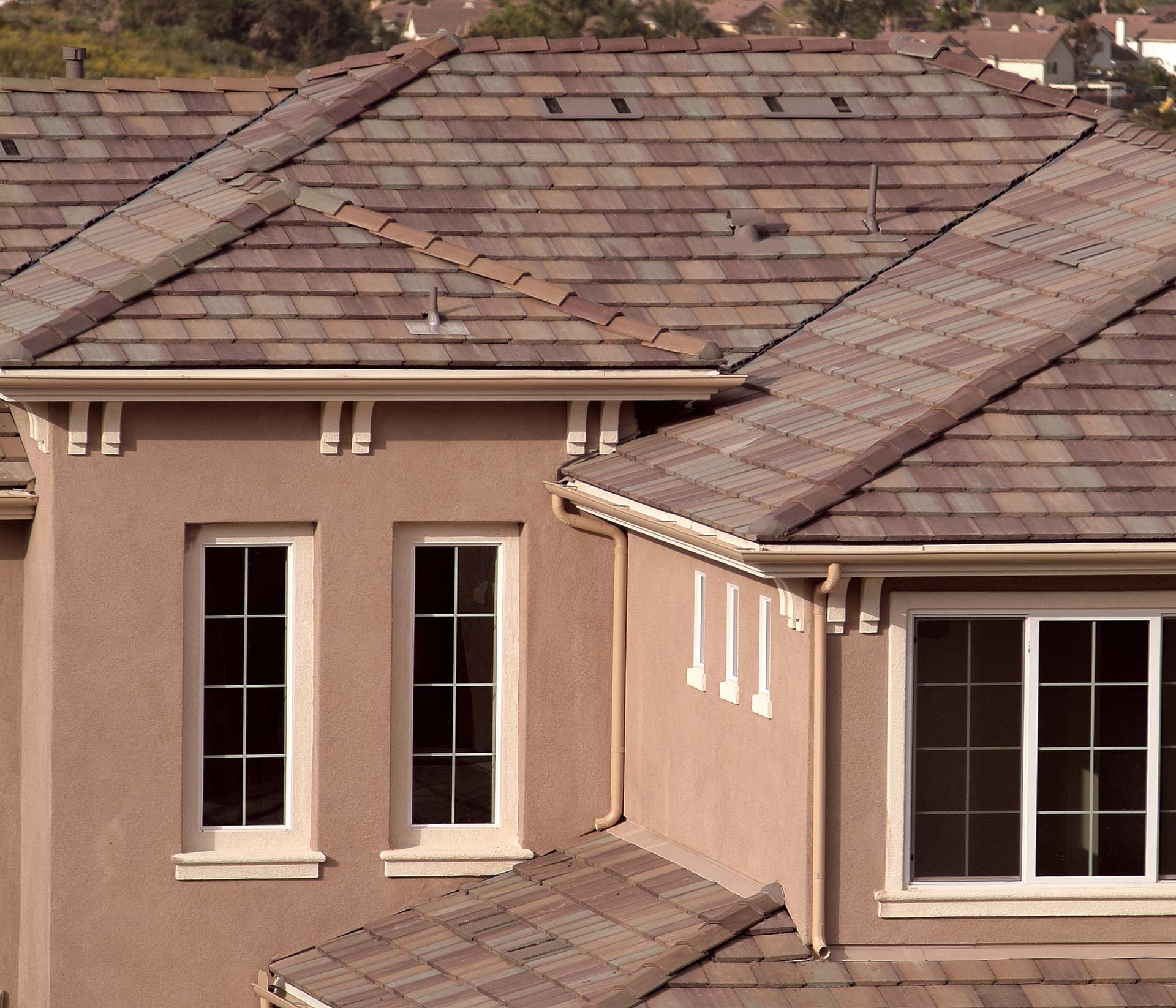 Gaining in popularity with architects, designers and home buyers, the clean look of a flat tile concrete roof complements both new and traditional architecture.
High barrel tiles, or S-tiles, are semi-cylindrical concrete tiles and are the typical roof type in southern California. Because of the similarity in look to Spanish clay it pairs well with the architecture of this area.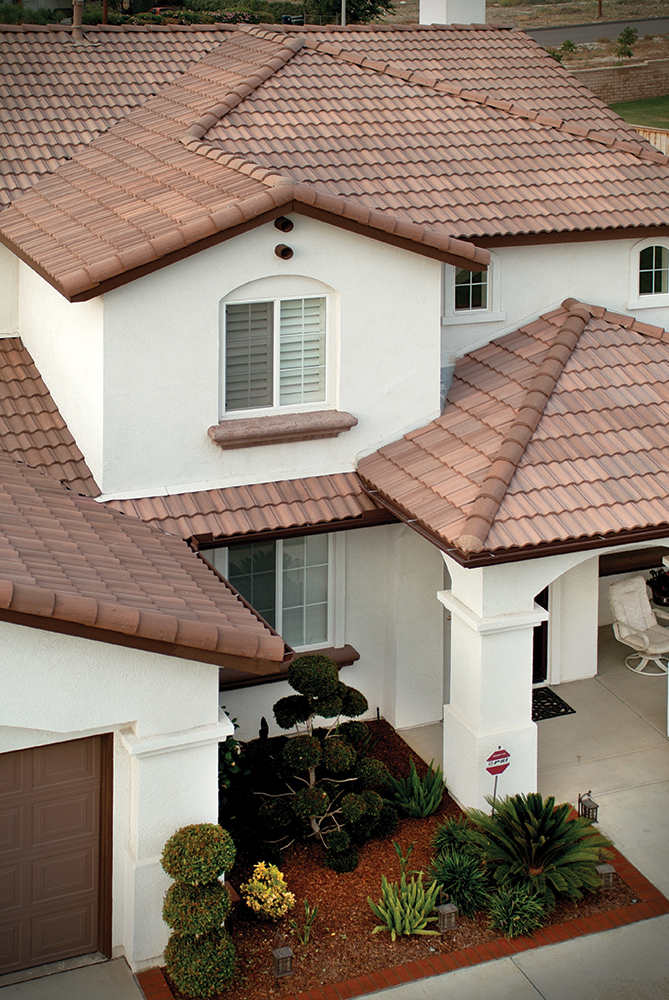 The other size of barrel tile is a medium barrel. This is a more modern version of the S-tile and sometimes referred to as an M or W-tile. The tile's more Contemporary approach compliements Mediterranean styles of architecture. With more barrels per tile, this profile is recommended for smaller sized roofscapes, generally under 2,500 square feet.
Clay Tile
One of the world's most popular decorative and noticeable forms of roofing, especially for its common terra-cotta color and design, clay tile roofs are abundant throughout Southern California. It does not burn or rot, deteriorate from salt spray in coastal areas or heat in the desert. As one of the more durable forms of roofing, original clay tile roofs can be seen on 100-year-old homes, still working great. However clay is fragile and difficult to work on when access is needed to the roof, for example to change the underlayment or to add a rooftop solar system.
Underlayment
Roofing underlayment is the last line of defense before the outside elements reach the wooden or OSB (Orientated Strand Board) part of your home. Known as sheathing or the roof deck it is imperative to keep this portion of your home dry and safe from mold, water rot, or other harmful and destructive forces.
Warranties
Baker Electric Home Energy is one of the few Southern California certified GAF Golden Pledge Installers you will be eligible for greater warranties when you choose Baker. For all full home roofing projects we install 5 Qualifying GAF products that come with the Golden Pledge Warranty. The Golden Pledge warranty provides all the same coverage available in the System Plus Warranty but the workmanship coverage lasts for 25 or even 30 years.