Solar Around the World: India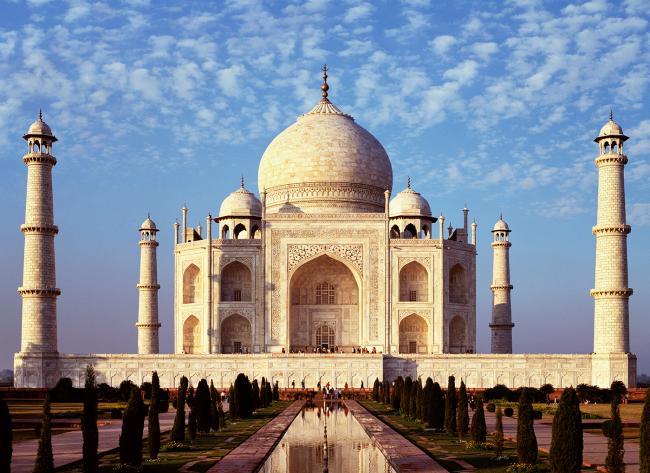 In this week's Solar Around the World series, we here at Baker Electric Home Energy have decided to focus on green solutions and solar energy plans in India, the world's third-largest emitter of green house gases. India is quickly becoming a major player in the solar industry with a lot of promising plans for their future. So get ready to expand your mind past solar solutions in San Diego and learn more about India's solar plans.
India's Growing Economy
Because India is now the world's third-largest emitter of green house gases with a rapidly growing economy, they are facing a new challenge: reducing emissions without hindering economic growth. As the world's third largest carbon emitter, (don't worry, San Diego isn't in the top 3) right behind China and the United States, the pressure is on India to make changes. This pressure has increased even more now that China and the United States have agreed to limit their emissions per year.
Past and Current Renewable Energy Plans
Solar energy is being added to the list as one of the ways India is fighting these harmful emissions.  In just ten years, India has increased its renewable energy capacity from under 4 gigawatts to over 27 gigawatts. Most of this renewable energy is wind or hydro but they have just pledged to incorporate more solar energy into their plans. The country has just set a goal of installing 10 gigawatts of solar by 2017 and 20 by 2022. And to think here at Baker, our solar output is 250 MW of contracted solar in San Diego County to date!
New Policies and Partnerships
This pledge is great but how are they going to accomplish it? In the past, it has been difficult for India to connect their solar projects to their country's grid. However, in August, Karnataka Electricity Regulatory Commission (KERC) has waived the charges of grid usage for solar power generators. What does this mean? It means cuts in costs and more opportunities for clean energy for millions of Indian citizens that do not always have access to reliable electricity.
The United States has also started promising partnerships with some of India's largest companies to work towards greener goals. Recently, plans to invest $4 billion to construct India's largest solar photovoltaic manufacturing facility were made. Not only will this partnership create tens of thousands of jobs but it will also generate low-cost panels that will produce efficient electricity.
Obama's Visit
There is even more anticipated solar news with Obama's scheduled to visit India at the end of January, which happens to be wrapping up today. A large part of his meeting with Indian Prime Minister Narendra Modi involved discussing climate change and solar energy. There is a lot of anticipation to see what sort of goals the leaders of the two countries will come up with to make electricity more accessible to India's large population. India's current population is nearly 1.4 billion people and over 400 million do not have access to reliable electricity.
Loving our Solar Around the World posts? Don't worry; our next one will be out February 10th where you'll have a chance to read all about how solar power in Kenya compares to San Diego.  While you wait, start contributing to your role in making the United States a leader in solar energy and get a free quote now!