Baker Electric Home Energy Receives Impressive National Safety Award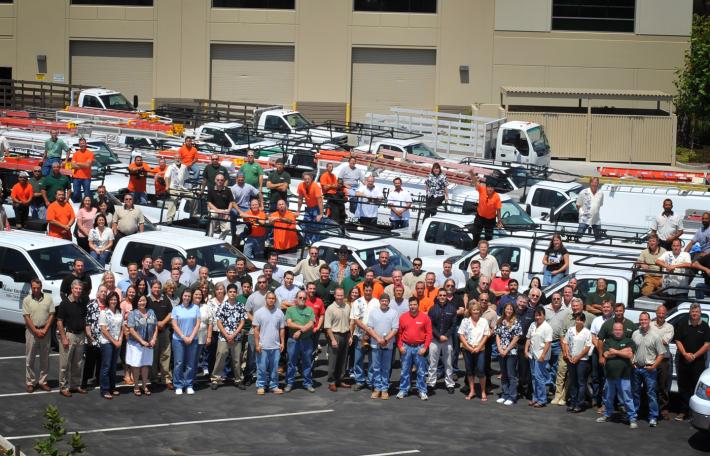 Baker Electric Solar and Baker Electric Inc. received first place national recognition for our safety program alongside Captain Richard Phillips at the Associated General Contractors of America (AGC) National Convention in Las Vegas on March 5, 2014. Yes, it was the real Captain Phillips (not his movie counterpart, Tom Hanks), and the first place award was for the entire United States.
It's reassuring to know Baker Electric Home Energy received first place in the AGC Construction Safety Excellence Awards (CSEA) in the Specialty Contractor Division, 700,001 to 1 million work-hours category. Just think of how many hours and men that equates to in one year! It's certainly mind boggling and impressive.
As the keynote speaker for the safety awards breakfast, Captain Phillips addressed the safety-conscious audience on this important topic. He reinforced two key areas to include in any construction safety program – be prepared and continually do drills to practice your plans to deal with any situation that arises.
In the confrontation with the Somali pirates, his crew had drilled that if Phillips did not use the "safety code word" in his commands for the crew to surface, the crew was to stay down and be silent. We won't know what would have happened had they not followed orders and the preparedness plan.
When it comes to the construction trades, there's no letting up on safety training and continuing education on safety practices. It protects not only the tradesmen, but also our suppliers, as well as — in the case of Baker Electric Solar, the safety of the families and children where our solar panels and inverters are being installed.
The AGC's CSEA program is the industry's elite safety excellence awards program for construction companies of all sizes and occupational divisions. It recognizes companies that have developed and implemented premiere safety and loss prevention programs and showcases companies that have achieved continuous improvements and maintenance of their safety and health management systems.
The national award was based on: our management's commitment to safety; the new programs, procedures and resources we use to promote safety; our employees' involvement in safety; the specific unique activities we do to promote safety; and the fact that there were no fatalities or catastrophic injuries in 2013.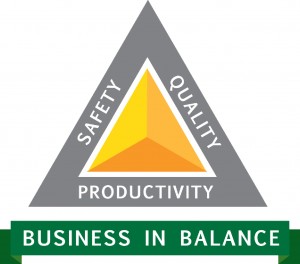 "We are extremely honored to receive this national recognition by our peers in the AGC for our company-wide safety program. At Baker Electric safety is a core value and overlays our entire organization's culture," said Baker Electric Inc. President, Ted Baker. "This award spotlights our team's commitment to making safety priority one for our employees, customers, suppliers and vendors."
Captain Phillips' message is a good one for all of us to act on. Make plans to do a family drill quarterly, or more often, regarding a fire or earthquake. Cell service may be at a minimum, designate a family member out of the area to serve as your point of contact. They can share your update news and well-being with others.
For more information on our safety program, ask your Baker Electric Solar Energy Consultant to explain the details.