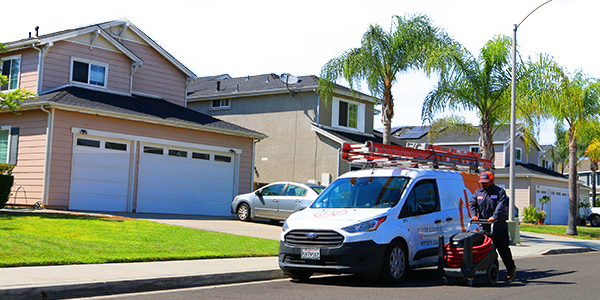 Heating and air conditioning
Southern California air duct cleaning
Know what's behind your vents? Get rid of dust and debris buildup for better, cleaner air. Clean air ducts help your heating and cooling system run more efficiently too.
Why clean my air ducts?
Air ducts can't help but collect contaminants from all the things that flow in and out of our homes, like pet dander, dust and debris, residue from cooking, smoke from fireplaces, chemicals and other particles. Over time, this build-up can affect your indoor air quality, creating discomfort for allergy sufferers, impacting airflow, and causing odors.
While changing your air filters regularly is a great way to support clean air ducts, sometimes only a professional can tackle what's behind those vents. Technicians have specials tools for AC duct cleaning that can clear those pathways for fresh flowing air again.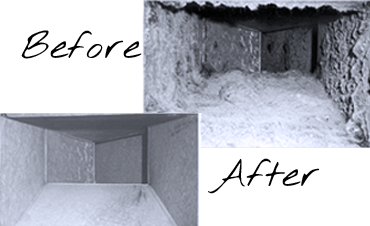 When to schedule duct cleaning?
The Environmental Protection Agency (EPA) recommends cleaning as needed, which is every 3-5 years for most homes. If you own a fireplace, furnace or stove, more frequent cleanings can help prevent carbon monoxide poisoning. It's also a good idea to consider a duct cleaning if:
If you notice mold or mildew growth in your home.
You're home seems dusty no matter how often your clean, or you're experiencing stronger allergies than usual.
Your home was just built or has undergone a major renovation.
You've noticed your heating or cooling costs climbing.
Call the experts
We tackle the toughest of jobs with Rotobrush aiR+®, a machine that combines powerful brush and vacuum technologies to loosen and remove every last bit of debris. All Baker Home Energy Technicians follow NADCA standards, including proper time and safety precautions to thoroughly clean your home's ducts. Ready to clear the air? Let's do it.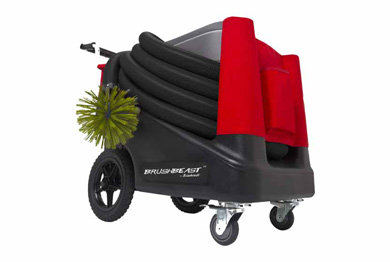 Contact Us