California's successful solar programs continue to lead the US in generation, even though consumer electricity costs continue to rise. In fact, California's historic electric rates are predicted to continue this upward trajectory for the foreseeable future. Understanding why this is the case and what it means for your home renewable energy system requires some exploration of electric cost factors and how utility rates are calculated.
Understanding California's Historic Electric Rates
California's long history of high electricity prices has made easing this burden into an ongoing challenge. Continued high rates coupled with concern about climate change prompted the state to adopt long-term programs to increase renewable energy generation. Despite a significant growth in renewables, particularly solar energy, achieving parity between electric rate increases and revenue increases has been difficult to maintain for Investor-Owned Utilities (IOUs).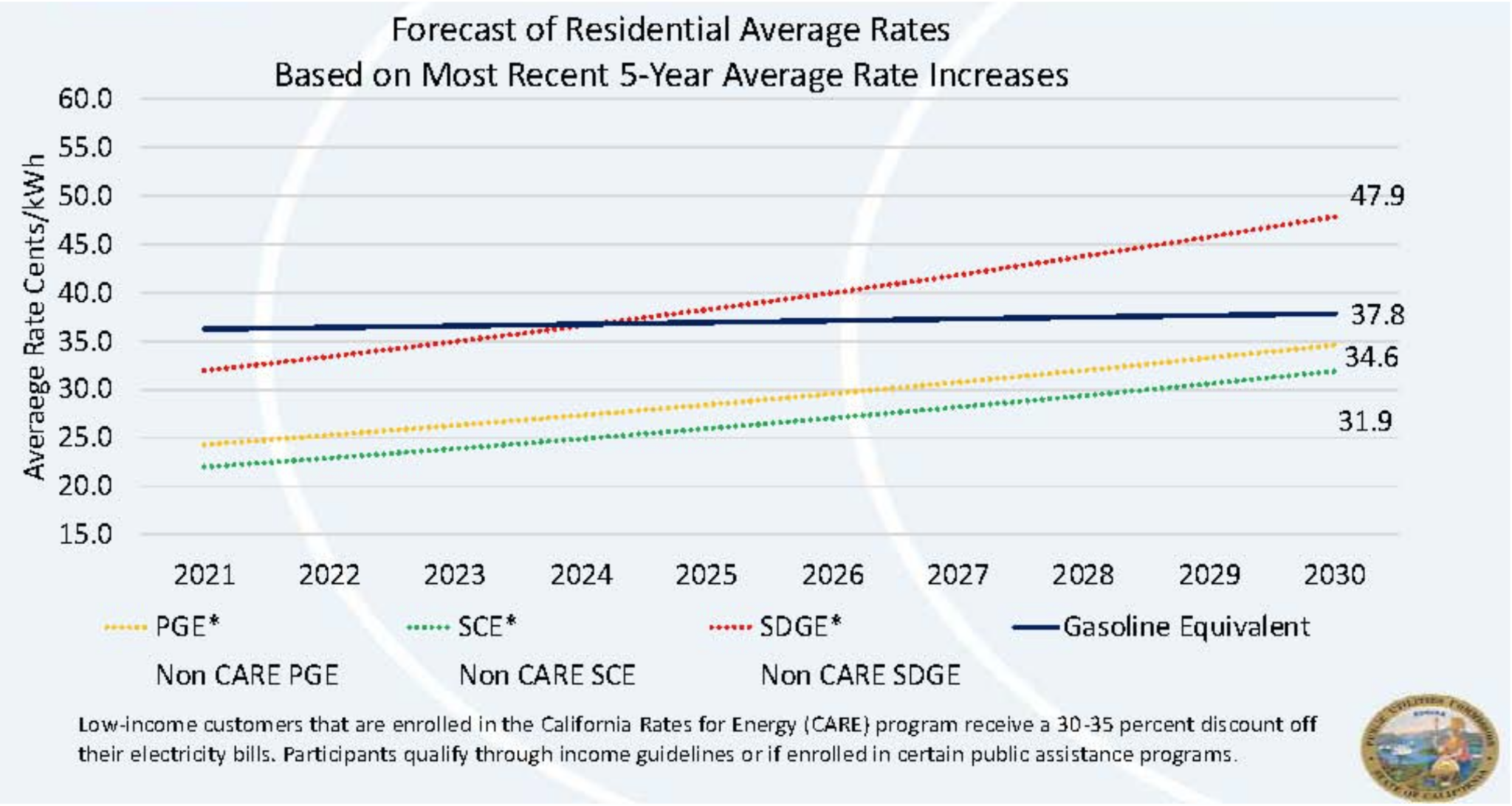 Rates
Since 2016, the disparity between residential rates and utility revenue increases has continued to widen. Multiple variables contribute to this gap, just as many factors influence higher electric bills. For example, your house's size, location, and electricity usage all influence your utility rate. However, more complex drivers like global oil prices and trade relationships can also affect your energy bill, not to mention various government policies that significantly impact California's electric rate trends. 
For many Californians, these programs have undoubtedly factored into the decision to install a home renewable energy system. And many homeowners have employed them to break the cycle of California's historic electric rate increases, at least for their households.
California's Future Electric Rates
How to Mitigate California's Historic Electric Rates
Residents can still take action to mitigate their individual electric bills. One that virtually everyone can adopt is the regular monitoring of online energy accounts.
Other options include the following:
Repair and/or replace older appliances with newer, more energy-efficient units
Replace older windows with newer energy-efficient types
Install a solar renewable energy system with battery backup
Taking any or all of these actions will help lower your energy usage, and therefore your bill. The best way to significantly reduce your electricity bill is to install your own renewable energy system with battery backup.
Having a battery backup is now more important than ever, so you can take advantage of current solar benefits. You will need to work with an industry expert to strategically select the system size and rate plan that optimizes any credits you receive from your utility for unused generation.
Baker Home Energy has served the Southern California area for over 18 years and provided clean energy solutions to more than 20,000 of your neighbors. Our way of doing business, The Baker Way®, which includes delivering extraordinary service and building customer confidence, is exemplified by being awarded the Torch Award for 2021. For more information on how to significantly lower your California average electric bill, contact us.