What is Community Choice Aggregation (CCA)?
Community choice aggregation (CCA), also known as municipal aggregation, are programs that allow local governments to procure power on behalf of their residents, businesses, and municipal accounts from an alternative supplier while still receiving transmission and distribution service from their existing utility provider.
CCAs are an attractive option for communities that want more local control over their electricity sources, more green power than is offered by the default utility, and/or lower electricity prices. By aggregating demand, communities gain leverage to negotiate better rates with competitive suppliers and choose greener power sources.
CCAs are currently authorized in California, Illinois, Ohio, Massachusetts, New Jersey, New York, and Rhode Island.
How do CCA's work?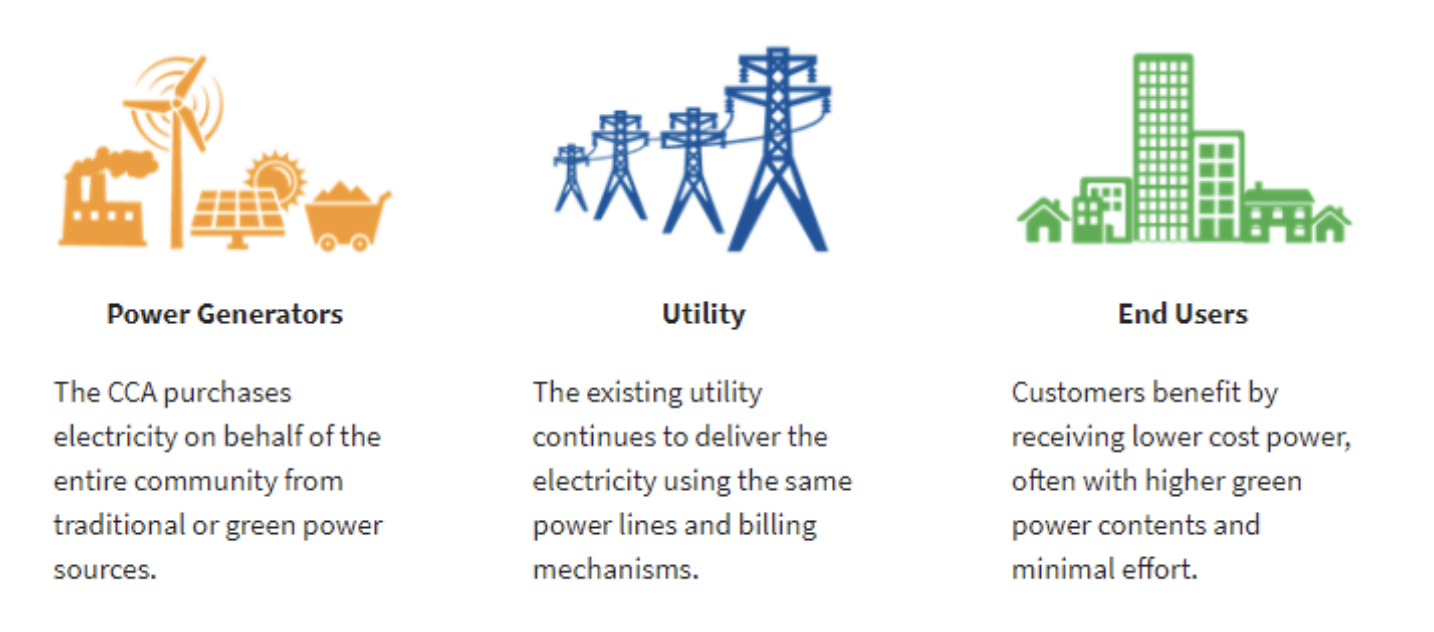 Depending on state and local government regulations, all homes, businesses, and municipal sites in that jurisdiction may be eligible to participate in the CCA.
Participation in CCA's is always voluntary.
Most CCA's have opt out provisions, meaning when a community begins a program, customers are given advanced notice and have the choice to opt-out of the CCA program and continue electric service with the utility company.
Prices for electricity under CCA's may be lower than the Utility retail price for electricity, sometimes by 15 to 20%.
CCA's continue to receive the same delivery and maintenance services from their local utility.