What is Net Energy Metering (NEM) 3.0?
And why you need to go solar now!
Net Energy Metering (NEM) is a program that credits your electric bill when your solar system sends surplus energy back to the grid.
With the new Net Energy Metering 3.0 the Public Utilities Commission has approved billing changes to Solar customers that take effect in April, 2023.
The Top 3 Takeaways

April, 2023 deadline is rapidly approaching!

Don't Delay! Avoid last-minute application bottlenecks

Sign Up Now! Allow Baker time to submit your application

Why Net Energy Metering Matters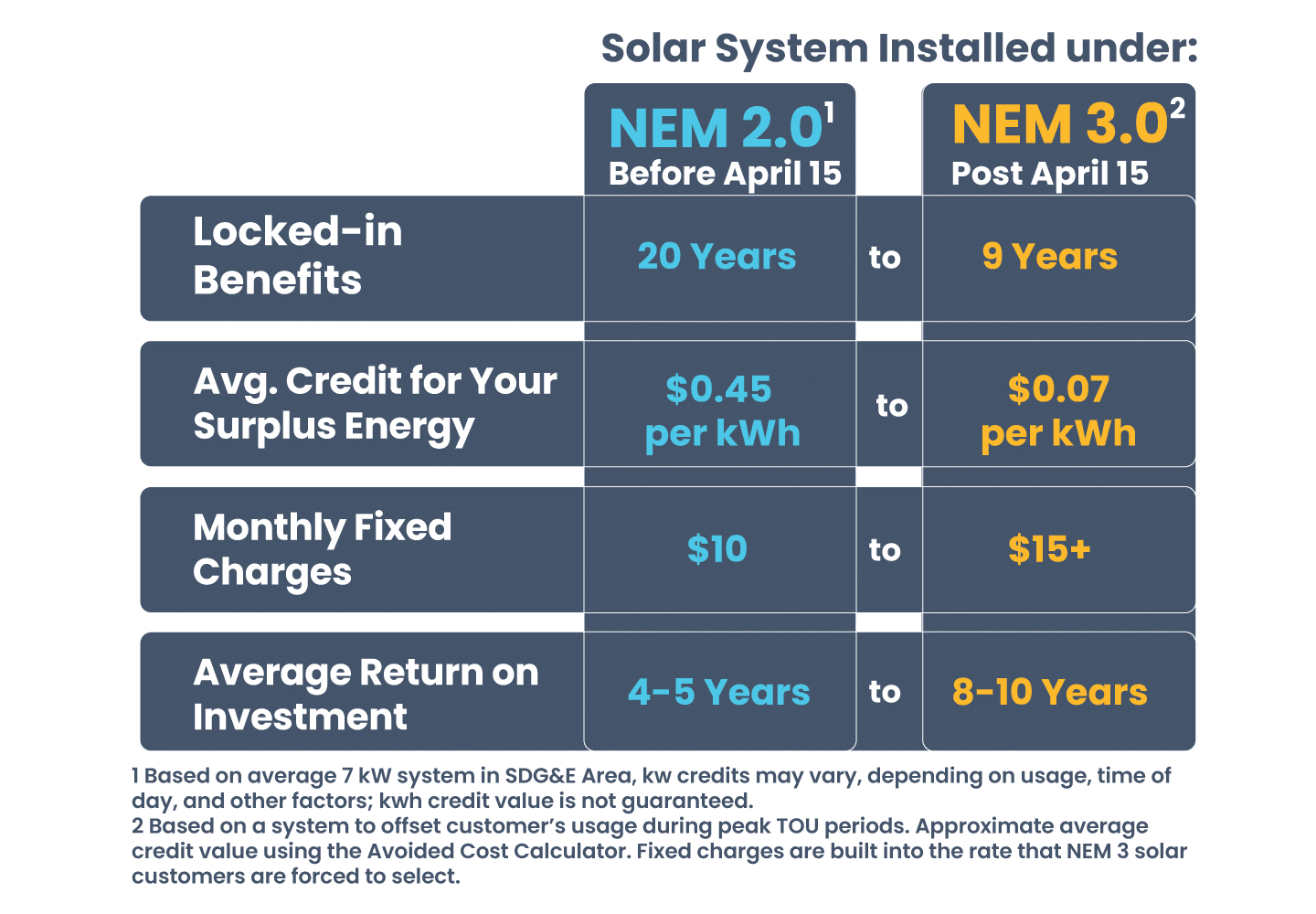 Your plan to beat NEM 3.0
Baker Home Energy will help you:
Submit your application before April, 2023*.
Optimize your solar system for maximum savings under NEM 2.0.
Apply for the 30% Federal Tax Credit.
Finance your system so you can act now and save long term.
*Once submitted, any changes to the application will mean a new application must be submitted before the deadline, which may not be feasible or possible to achieve.