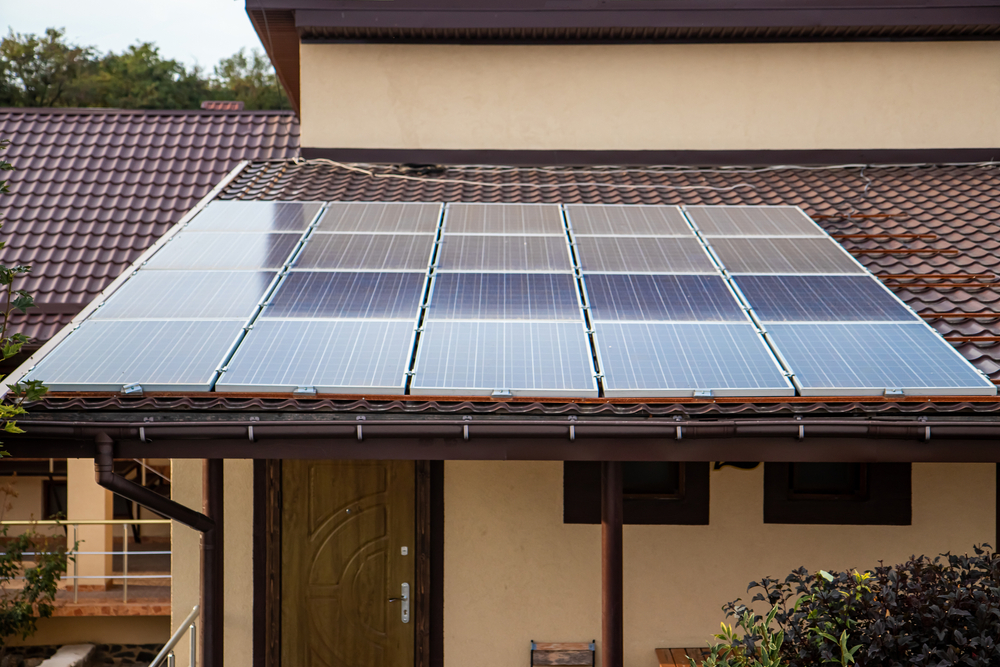 Why Now Is the Time To Go Solar
Learn why you should go solar now and team up with a trusted solar consultant for solar installations on your roof.
Like many other SoCal homeowners, you may be wondering about the right time to go solar with your home. To assist in your decision-making process, consider some of the factors that may help you decide to capitalize on solar renewable energy, including:
Return on investment (ROI) / Utility bill savings
Applicable tax credits and rebates
Proposed legislation to minimize solar benefits (NEM 3.0) 
At Baker Electric Home Energy, we understand your concerns and create custom solutions for your home with best-in-class solar brands, high-quality installations, flexible financing solutions, and outstanding service and support. 
Benefits of Using Solar Renewable Energy for Your Home
The sun is free and solar technology has been proven as a viable renewable energy solution for commercial and home interests. So, should you go solar now or wait for another "right time"? The following benefits of using solar renewable energy for your home can help you make an informed decision.
Rising electricity prices: Over the last decade, average monthly electricity prices in California have increased by 55%. SoCal residents, however, pay for the nation's most expensive electricity, according to past and future rate increases:
2021-2030
forecasted increase of 33%
forecasted increase of 45%
forecasted increase of 50%
The longer you wait to go solar, the longer you pay for higher utility bills. Past price increases inform the rate of growth for the next 10 years. Homeowners must take action now to guard against future electricity prices.
Tax-based solar incentives: Under the Inflation Reduction Act of 2022, the federal investment tax credit allows homeowners to deduct 30% of solar installation costs from their federal taxes through the year 2032.

The Property-Assessed Clean Energy (PACE) program lets you finance qualified solar energy and energy efficiency projects.
You can also enjoy property tax exclusion for qualifying new solar installations.
Net Energy Metering (NEM): Proposed changes to NEM 3.0 (currently on hold) would significantly reduce solar savings through unused solar credits—the surplus energy that your solar system sends back to the grid. However, all systems installed before NEM 3.0 goes into effect can claim the economic benefits of NEM 2.0 for 15 years. *Note: These terms may be subject to change under the recent federal ruling, so make sure you do your own research.
The right time to go solar and maximize your savings is NOW!
Why?
Rising & increasing electricity costs
Time-sensitive solar rebates
Proposed reductions to solar savings
Go Solar with Baker Electric Home Energy
The benefits of solar for your home can be fully realized when you have an experienced, reputable, and trusted team to rely on. With over 16,500 high-quality solar installations in Southern California, Baker Electric Home Energy is your go-to solar consultant with in-house capabilities. Our services include:
Designing solar solutions: We design high-quality solar solutions to fit your requirements. Our long-standing relationships with well-recognized brands—SunPower, LG, and Hyundai—let us buy solar products at great savings that we pass on to you.
Installation: Our solar installers are licensed electricians who complete your solar panel installation and our workmanship is covered by a 25-year warranty.
Solar finance consulting: Whether cash purchase, loan, or lease meets your needs, we help you select a solar financing option that best fits your budget.
Obtain approvals and permitting: As a SoCal-based solar installer, we help you navigate the complicated and time-consuming permitting and approval process.
Service and repair: Whether your solar system needs general routine maintenance or a solar panel repair, we are only a phone call away.
When it comes to going solar, partnering with Baker Electric Home Energy means making your home energy-efficient and ensuring cost savings. 
Baker Electric Home Energy is a trusted name for solar installations in the Southern California. With over 84 of experience, we are here now and for your future energy needs. For more information on solar renewable energy for your home, contact us.