Solar & Home battery
Help With San Diego Solar Permits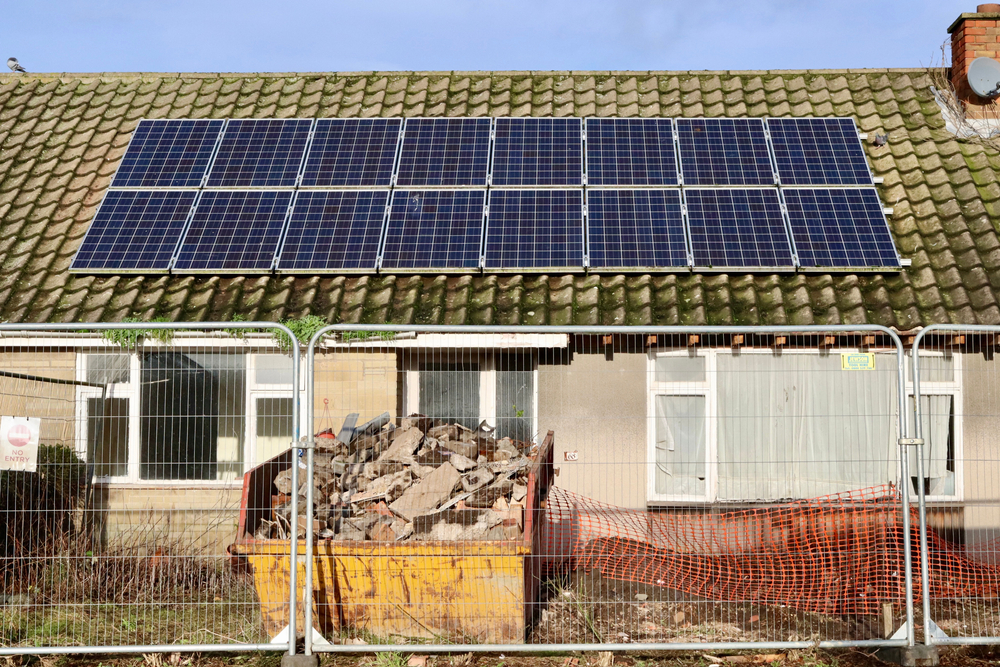 When you are considering a major home improvement such as going solar, your concerns go well beyond the cost of solar panels, and your anticipated return on investment.
Each component of a residential solar system—including solar panels, inverters, and energy storage—must be properly installed via electrical and construction work, and must comply with the universal standards set by the government and utility companies. Solar permits ensure that all such installations adhere to the protocols and standards, and pose no potential health hazards.
Below, we discuss the steps to obtain solar permits in the San Diego area, and why partnering with a solar consultant is critical to navigating this complicated and time-consuming process successfully.
San Diego Solar Permits: An Overview
Solar permitting requirements vary by state and municipality, and also differ between ground-mounted or roof-mounted installations. Regardless of which type of solar installation you choose, an approved building permit is always required.
After completion, every residential solar installation is inspected by city, county, or state inspectors, depending on the jurisdiction, to ensure all building codes and safety regulations have been met. If you are unsure of which jurisdiction your home falls under, check your postal code with the Dept. of Housing and Community Development.
A Closer Look
Solar permits typically fall within two categories for submission, depending on the jurisdiction:
Electrical Permit
For installing photovoltaic (PV systems) and simple electrical work.
Combination Building Permit
For any additional work outside the scope of the solar installation, including roof work, electric vehicle (EV) outlets, energy storage, and main service panel upgrades.
Your application for a residential solar PV installation should include the following documents, available from your trusted solar installation provider:
An architectural site plan with equipment and panel layout
Roof structure CAD drawing
Single line diagram CAD drawing
Attachment CAD drawing
Load calculation
System voltage calculation, among others
Before applying for San Diego solar permits, you need to consider some key aspects of any installation project: Building, Timeline, and Cost.
Building
Combination building permits are required to construct, repair, or install any structures such as solar panels or solar shingles, as well as for grading, plumbing, electrical, and mechanical work within your home's premises. If you obtain a combination building permit, a separate Electrical Permit is not required.
For roof-mounted PV systems, you must also go through the residential building code plan check corrections list before applying for a permit.
Timeline
If you have all the required documents and correct plans for the installation of a residential on-site solar PV building permit, your application can be processed over the counter. However, that does not mean your application will be processed and your permit issued the same day. If your application needs corrections, that will increase the length of time to complete the permit.
If you do not receive OTC approval, the permit will have to go through a timeline for review and approval. Timelines for permit approval can vary with each jurisdiction. Some allow online submittal and others require you to visit the their department office to submit your permit in person. Most jurisdictions will provide you with an estimated processing time, as well as when you can expect to receive your approved plans.
Certain jurisdictions, like San Diego County and the City of San Diego, have created systems for expedited processing of solar permits. If your system qualifies under their fast track process, your permit may be approved within a short period of time.
Once approved, you may receive your plans as downloads from a portal or via email. Depending on your jurisdiction, you might be required to pick them up in person, along with any additional documents necessary for installation.
As a homeowner, it can prove overwhelming to keep track of all the necessary requirements to obtain a solar permit. An expert solar supplier with years of experience can help you streamline the permitting process. They can plan a solar installation to meet your home energy needs and suggest affordable payment methods from a wide range of costs and finance options.
Partner With A Reputable Team to Streamline Solar Permitting
At Baker Electric Home Energy, we understand the challenges you face while obtaining a San Diego solar permit for your home. Our local experienced team of solar experts has extensive hands-on knowledge about permitting requirements for solar installation and takes care of the entire approval process. We have guided over 15,000 homeowners on the journey to go solar and take care of our customers through every stage of the process—solar planning, permitting, installation, maintenance, and service.
For more information on San Diego solar permits, contact Baker Electric Home Energy or call us at (760) 546-6091 to schedule a free appointment with one of our expert solar consultants.