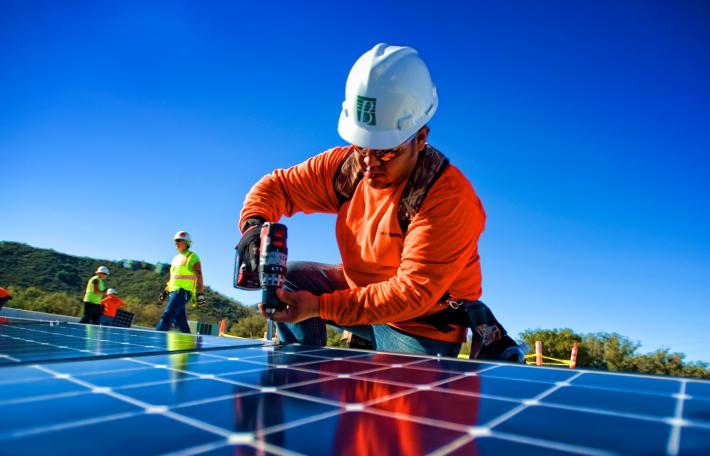 Thinking of installing solar on your Southern California home?
According to Solar Energy Industries Association (SEIA), there are 929 solar installers/contractors in California currently. That number doesn't really surprise me – there are about five other solar companies within a mile of our office. With so many choices, how does one decide on who to choose for a solar installation?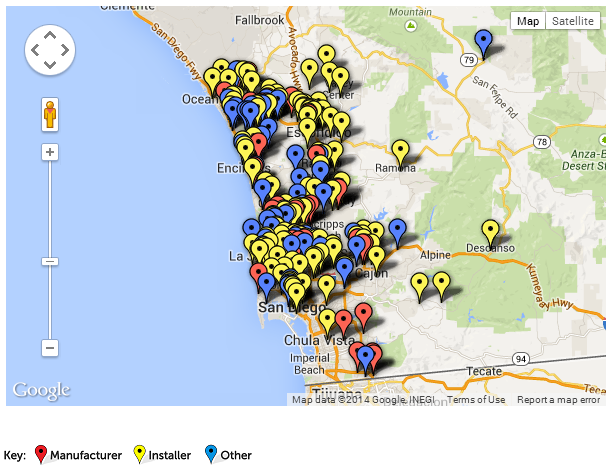 Rise of the Solar Installers
The solar industry has seen huge growth over the past three years. The average price of a solar panel has declined 60% since the beginning of 2011. SEIA states that the "increasing value of solar installations has injected life into the U.S. economy as well. In 2013, solar electric installations were valued at $13.7 billion, compared to $11.5 billion in 2012 and $8.6 billion in 2011." Where's most of this growth taking place? You guessed it, California. California has six times the amount of solar installed as the next highest state, which is Arizona. Residential, commercial, and utility-scale solar, we have the most of all of it here in Cali.
All the growth in the solar industry has emboldened individuals and groups of people to venture into the world of residential solar installation. There are some solar companies, we'll call them fly-by-night operators, that are willing to cut corners to make some quick cash in a booming industry. If you are thinking of switching to solar to save money, it's these type of solar companies you need to watch out for because they can easily blot out that ray of money-saving-sunshine you found.
A Fast-Growing but Tough Industry
While the growth of the solar industry does allow for many new solar companies to spring up, it also means some of these companies will not succeed.
I'm not talking about companies like Solyndra, the poster child of what many consider a failed renewable energy policy. That's a different situation. Solyndra was a manufacturer, and, unfortunately, many manufacturers of various photovoltaic technologies have indeed gone bankrupt due to dropping costs of solar and other factors.
No, I'm talking about the guys who actually sell you a product and install it on your roof or grounds. The solar contracting industry is made up of a few types of companies – a few large national players, dozens of good-sized regional players, and then thousands of little guys. Sorry to say it, but it's some of the little guys that consumers should be wary of hiring.
Why? Like any other startup in another industry, solar installation companies have the potential to go belly up at any time, especially the ones that are not diversified and have financial strength. The solar market is highly competitive and many companies just won't have the stability to last.
Additionally, people should be aware of large marketing companies that subcontract all installations. These companies present themselves as a solar company, but in all actuality they simply do over-the-phone sales and hire a solar installer to do the work sold to customers. It's much easier for these types of companies to abandon ship if there are drastic changes in the solar industry.
What does it mean for customers whose solar energy installer or phone-sales company goes out of business? Who will honor your warranties? Who will answer your questions?
Three Important Areas of a Solar Energy Installer's Stability
WORKMANSHIP Many solar installers will offer some sort of warranty on workmanship. If they don't, look elsewhere. Workmanship warranties are different than product warranties. Product warranties vary from manufacturer to manufacturer but most solar panels are under warranty for 20-25 years and inverters are covered for 10-25 years. Each solar installer's workmanship warranty will vary in duration and coverage. At Baker Electric Solar, we exceed the industry design and installation best practices. We use only premium components through every step of the process and take the extra time necessary to ensure the integrity of both your installation and your roof. We're so confident that you won't have a problem with our workmanship that we offer a 25-year warranty on it. Other companies may offer a similar warranty, but will they still be around to honor it in 25 years?When considering a solar installer, you should ask yourself, "Will my solar installer outlast my solar system?"
DIVERSITY There are many factors that can contribute to the increase, or decline, in residential solar sales – most of which are out of the control of solar companies. Legislationchange is a big one. That's why it's important to pick a solar installer with longevity and diversity that can weather a few years of storms if need be. Baker Electric Solar is Southern California's only solar company backed by over 75 years of electrical contracting experience. We are a top 250 solar contractor in the nation and deliver on a diverse range of residential, commercial and utility scale projects every year.
LONGEVITY A long-standing relationship with manufacturers means the best prices. Baker Electric Solar was SunPower's first Elite Dealer in San Diego County. We have a great relationship with SunPower and that means we get the best prices on SunPower panels, guaranteed. That allows us to pass along the savings to our customers. Not only do we get the best prices from manufacturers, we get the best products. We don't carry cheaply made foreign imports. Our three panel brands are top quality and are from well-recognized companies – SunPower, LG, and Hyundai. Solar panels are not all the same and the quality matters a lot. Make sure your solar installer has the ability to carry the best solar panels in the industry.
Keep these points in mind when looking for a solar company for your installation. Have questions? We're here to help. Call us today for a free quote and learn how switching to solar can save you money.