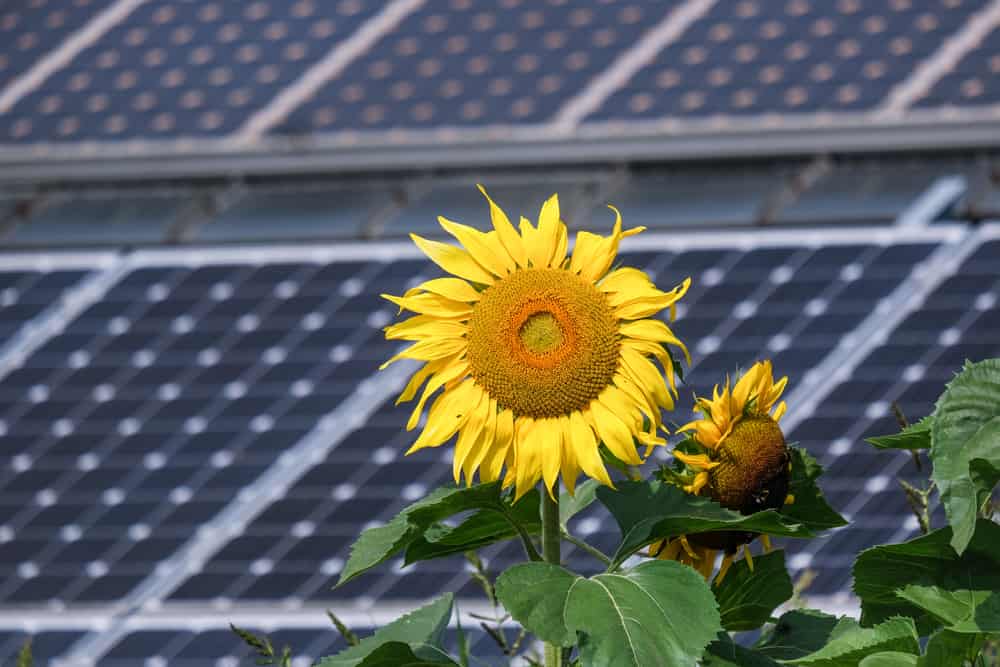 The Inflation Reduction Act has been signed into law, making way for an investment of $430 billion to reduce carbon emissions—the largest climate investment in American history. This means that many solar consumers now qualify for various tax breaks and rebates. Below, we break down some of the key solar incentives in the climate bill and how they will benefit homeowners with solar PV systems.
Solar Incentives in The Climate Bill: Key Points
The solar incentives in the climate bill are aimed at facilitating a quicker transition of households and businesses to cleaner energy sources. The incentives are expected to make electric vehicles, solar rooftop panels, and energy-efficient appliances more affordable. Some of the tax breaks are new, while others are extensions or enhancements of existing solar credits. Here are some of the key points:
30% Tax Credit
The 30% clean energy credit applies to all solar projects installed in 2022 and will be effective until the end of 2032. The residential clean energy credit is an extension of the existing Investment Tax Credit that would drop to 26% in 2033 and 22% in 2034. After 2032, the credits will start to decrease.
Tax credits also extend to solar energy storage. Batteries connected to a solar PV system will continue to qualify for the credit even if they are not charged by solar energy. For projects smaller than 5 MWac, the tax credits will cover interconnection costs.
Tax credits have also been extended to both new and used electric vehicles (EVs). The existing Investment Tax Credit has not only been extended through 2032 but also tweaked to include credits worth up to $7,500 on the purchase of electric cars, hydrogen fuel cell vehicles, and plug-in hybrids. For used vehicles, buyers could qualify for 30% of the sale price or $4,000, whichever is less. Qualifying for tax credits is contingent upon additional factors including income requirements, vehicle price, and vehicle qualifications.
The bill also offers a 30% tax credit toward the cost of installing exterior doors, exterior windows, skylights, water heaters, and other energy-efficient home improvements and appliances.
Rebates on Efficient Appliances
Under the High-Efficiency Electric Home Rebate Program, households are eligible for rebates up to $14,000 on the purchase of efficient, electric appliances: up to $8,000 for a heat pump for space heating or cooling, up to $1,750 for a heat pump water heater, and $840 for an electric heat pump clothes dryer or an electric stove. However, income limits apply to households qualifying for the rebates.
Increased Savings
Apart from reducing reliance on expensive grid-generated electricity, solar PV systems, and other energy-focused home upgrades can directly lower electricity and heating bills. It is estimated that the bill's combined policies would help an average household save about $170 to $220 a year in electricity costs.
Since 2010, solar costs have declined 70-80 percent. The price of a typical 6kW residential PV system has lowered by almost $30,000. The U.S. Department of Energy further aims to bring down the cost of a residential solar PV system to $0.02 and $0.05 per kilowatt-hour without subsidies by 2030. For a typical residential solar PV system, this could translate into savings of around $14,000—further emphasizing why you should go solar at the earliest opportunity.   
Partnering with A Solar Installer to Claim Solar Incentives
When you are considering running your household on solar energy, there are several concerns including upfront costs, financing, estimated savings, the permitting process, installation, and others. The rebates and incentives offered by the climate bill will address some of these concerns. In addition, the Department of Energy has introduced a free, web-based tool—called Solar Automated Permit Processing—that would accelerate reviews of solar applications as well as approvals for residential solar permits. The fast-track permitting process has already increased residential solar system installation in San Jose, California by 600 percent. However, you still need an expert to help navigate the purchase, financing, permitting, and installation processes. 
At Baker Electric Home Energy, we strive to understand your household's energy requirements and determine the right-sized PV system. We also recommend products from the best brands, consult with you on your initial investment and any benefits for which you may qualify, and offer financing options. In addition, Baker experts help you complete the permitting process, and finally, install the PV system. As an experienced and reputable energy company in business in Southern California for over 84 years, we are your one-stop source for all things solar.     
Baker Electric Home Energy is a trusted name for solar installations, with 20,000 installations in Southern California. To learn more about solar incentives in the Inflation Reduction Act and how they can help you go solar, contact us.