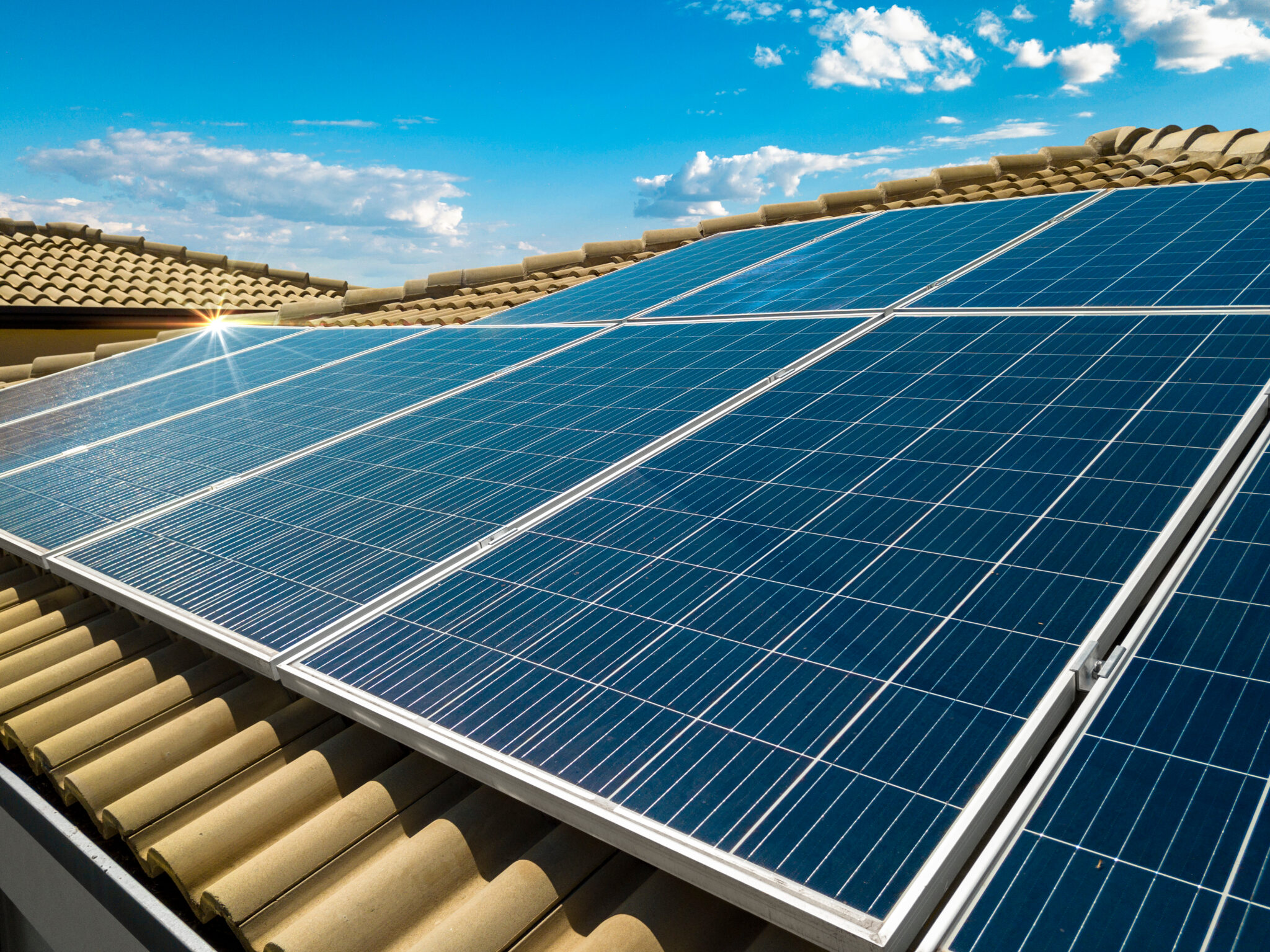 Clay roofs are especially popular in Southern California, as is leveraging the abundance of sunshine for solar energy. Many homeowners are making the switch to solar by installing solar panels on their homes. However, there are challenges to overcome when installing solar panels on clay tile roofs, specifically. If, like many homeowners in Southern California, you have a clay tile roof, it's best that you consult with a company that has the experience and expertise required to carefully perform these solar installations. 
The Challenges of Installing Solar Panels on Clay Tile Roofs
Clay roofs add a unique elegance to a house, which also increases market value. Additionally, these roofs are heavier than other common types, like asphalt, which makes them exceptionally resilient to inclement weather. They also are prized in Southern California for temperature control, which means you can keep your home relatively cool regardless of the heat outside.
The prevalence of this roof type presents challenges that installers must contend with for solar panel systems.
Clay Tile Roof Characteristics and Challenges
Clay tile roofs are tough enough to stand up to adverse weather, yet they are fragile and can easily break if walked upon, or some other pressure is exerted on them
These roofs can remain virtually leak-proof for decades. But if they are broken, removed, or not interconnected properly, the risk of water leakage is high.
Clay tile roofs are expensive, and broken shingles can be costly to replace.
These characteristics pose a challenge when installing solar panels on clay tile roofs, yet industry professionals have devised methods to complete these installations successfully.
How Solar Panels Are Installed on Clay Tile Roofs
It may not be a surprise that skill beyond what is typically required for other roof types is necessary for clay tile roof installations. Some common installation techniques are listed below.
Techniques for Installing Solar Panels on Clay Tile Roofs
This method removes parts of the clay tile roof where mounts are needed under the solar panel to install racks to which the panels are mounted. This is similar to interlocked solar panel installation in that the panel effectively replaces the roof for the section it covers. However, the inherent variations in the shape of clay roofs make it difficult to achieve precise alignment. 
This technique is a more extensive version of using solar racks, where the entire area underneath the panel is removed and is replaced with composite shingles. Then traditional mounting hardware is used.
With this method, only selected clay tiles are removed and replaced with mounts to attach the panel. These are meant to fit exactly as the original clay tiles to preserve the integrity of the roof.
Flashing also requires the removal of selected clay tiles to gain access to the wood
frame. Hooks are installed, then attached to the frame that will attach to the panel. When the roof is reconstructed, any holes or areas where water may seep through are sealed with tar.
All of the above methods for installing solar panels on clay tile roofs are possible, but only by experienced professionals. Prior to moving forward with installation, you should consult an industry expert to ensure your house meets the criteria as a good candidate for a solar installation. 
Baker Electric Home Energy has served the Southern California area for over 15 years and provided clean energy solutions to more than 17,000 of your neighbors. Our way of doing business, The Baker Way®, which includes delivering extraordinary service and building customer confidence, is exemplified by being awarded the Torch Award for 2021. For more information on installing solar panels on clay tile roofs, contact us.