Solar & Home battery
How Do Solar Shingles Work?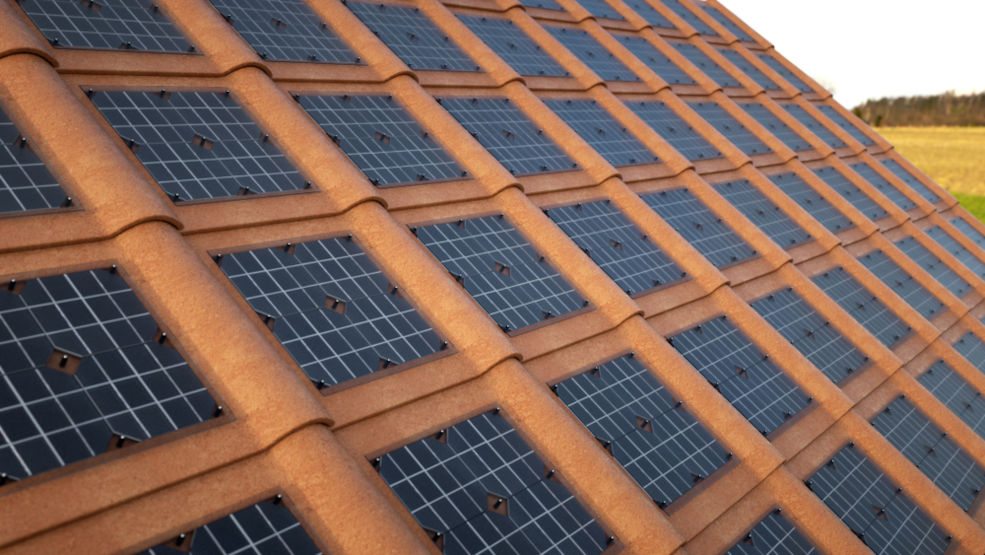 Our society's dependence on electric energy—once considered a significant problem—has prompted innovations for employing alternative renewable energy sources with virtually endless capacity. Human ingenuity has produced several options for delivering this energy to our homes.
Understanding renewable energy products is key to making the best selection for your needs. For example, answering the question, "How do solar shingles work?" is helpful for determining whether this is your best option.
What Are Solar Shingles and How Do They Work?
All solar power systems utilize photovoltaics (PV), which is the conversion of light into electricity. Solar shingles leverage the photovoltaic effect of some semiconductor materials, such as silicon and gallium arsenide, but they resemble simple asphalt roof tiles in appearance. Dow Chemical first proposed solar shingles as an alternative to solar panels in 2009; today, however, several other companies produce solar shingles.
Most homeowners have seen this renewable PV energy technology leveraged for residences via solar panels that are mounted to existing roofs. Another option is a solar roof, where sections or the entire roof are comprised of materials that can capture or absorb a given amount of sunlight directly. Solar roofs are typically made up of collections of interconnected smaller panels or solar shingles.
Each solar shingle—or tile—functions the same way as a solar panel. However, their smaller size offers greater flexibility and control regarding installation, as well as how much energy your overall solar system can produce.
In addition to flexibility, homeowners often choose solar shingles because they can be attached directly to standard roofing materials—much like asphalt roofing tiles—without the need for a specialized frame. This gives the solar energy system the appearance of being part of the roof itself, which has significant aesthetic appeal and can improve property value. Although unverified, some experts predict that solar shingles can outlast a comparable solar panel installation by up to a decade.
Make Sure Your Solar Shingles Work for You
Because solar shingles have not been commercially available for as long as solar panels, they may present more challenges in securing an installation that maximizes their benefits. In fact, some installation companies may not have the necessary skill and experience that you should insist upon for this type of specialized solar system installation. Consult experts to ensure they follow the guidelines below to optimize your solar system installation.
Suggestions for Optimal Solar Shingle Performance
The same rules that apply to solar panels for maximizing energy generation also apply to solar shingles. For example, shingles facing south generate the most electricity, while those facing north will generate the least.
Only a solar system that includes a home battery backup can protect your home against power outages.
Make use of all available rebates, credits, and discounts
While the push for increased renewable energy usage is still in its early stages, seek out local and federal incentives and tax credits that can defray installation costs. For example, the federal tax credit can save many homeowners 26% off the cost of installation.
Blend shingles with roof appearance
If increasing property value is a high priority, then the more seamlessly your system integrates with the appearance of the roof and house, the more it will appeal to prospective buyers.
Consider joining a solar virtual power plant
A solar virtual power plant (SVPP) may be a good option if you want to support reliable energy availability for your local area, as well as lower your electric bill and avoid power outages. However, these benefits are only available if you include a battery backup with your system installation.
Following these guidelines will help you get the most out of your solar shingle system. However, the most important thing you can do to ensure that you fully enjoy the benefits of your investment in a home renewable energy system is to partner with an experienced installation company. Make sure that the company you hire is capable of completing a reliable solar shingle installation and is known for delivering quality products and services.
Baker Electric Home Energy has served the Southern California area for over 15 years and provided clean energy solutions to more than 17,000 of your neighbors. Our way of doing business, The Baker Way®, which includes delivering extraordinary service and building customer confidence, is exemplified by being awarded the Torch Award for 2021. For more information on how solar shingles work, contact us.