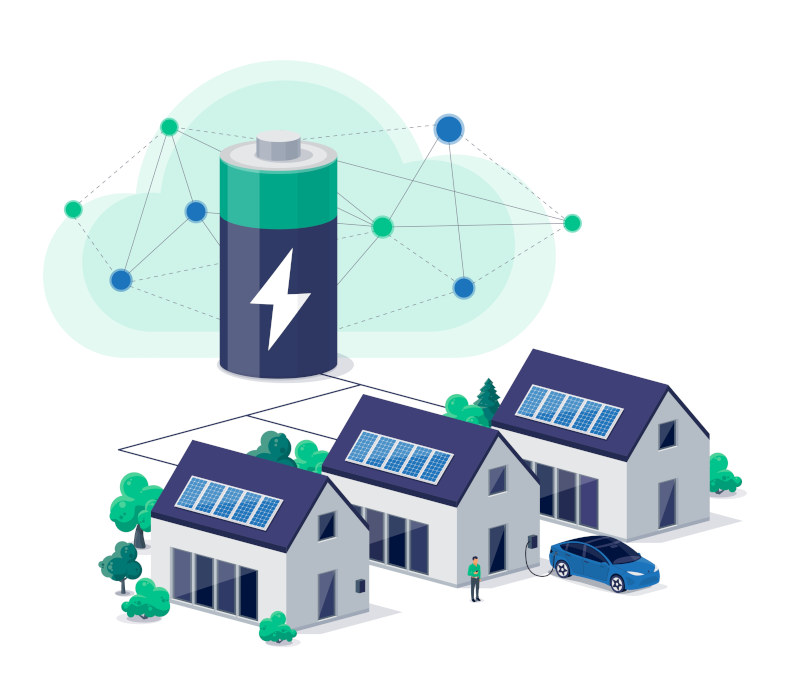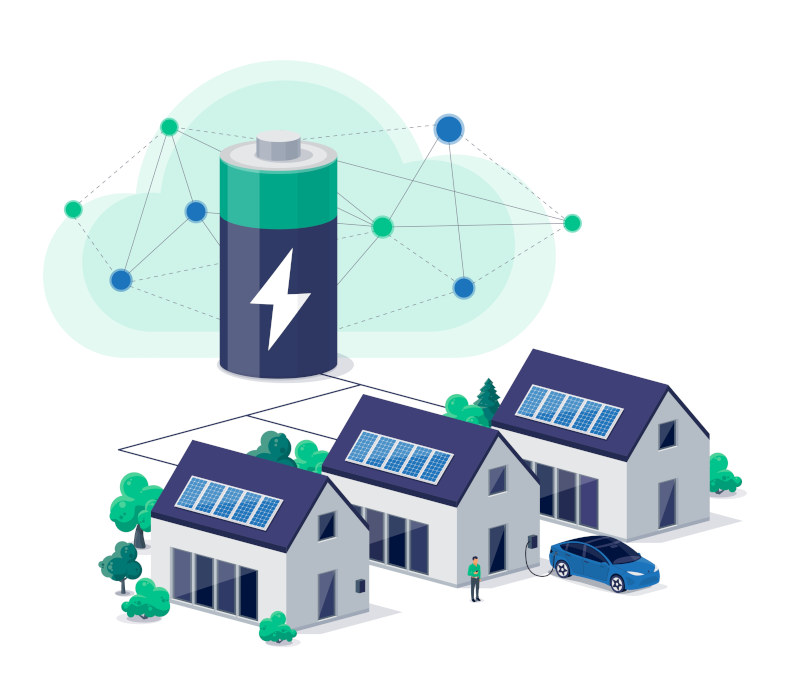 Once, the barest mention of a "cloud" in Southern California would be nearly inaudible over the thunder of dashed hopes, as millions of people postponed outdoor plans for another sunny day.
Two decades later, advances in technology have endowed "the cloud" with a more hopeful meaning, unrelated to weather. This evolved "cloud" is what gives us access to endlessly interconnected computers and mobile devices—and as part of a solar virtual power plant (SVPP), it can also help manage the electricity that powers our homes.
What Is a Solar Virtual Power Plant?
Conventional power plants are best described as generating stations that convert raw materials such as coal, oil, natural gas, or uranium into electrical energy for distribution.
A solar virtual power plant generates photovoltaic (PV) power from sunlight, but is not limited by a central distribution station. Just as the virtual computing cloud is made up of multiple data storage units (computers), a SVPP refers to a group of energy storage units—or batteries—all interconnected via the cloud.
A SVPP accumulates energy from ground-mounted solar panels, solar farms, and rooftop solar panel arrays—also known as insolation sites—and distributes the excess power where it's needed within the utility's coverage area via cloud.
Participation in a solar virtual power plant is not automatic, however. It requires homeowners to commit a certain level of solar energy generation for your local utility's usage, typically through a net energy metering program. In this way, virtual power plants benefit the rest of the solar user community, on top of the solar energy advantages for individual users.
You can control your contribution by using batteries with your home solar installation to store energy. Set the batteries to allow the utility company access to stored energy after reaching the level you've projected for your home use.
Every individual homeowner brings a unique set of circumstances. Before you join a SVPP, consult an industry professional who can help you choose the best solar energy components, provide expert installation, and will answer your questions even after the job is finished.
Baker Electric Home Energy has served the Southern California area for over 15 years and provided clean energy solutions to more than 17,000 of your neighbors. Our way of doing business, The Baker Way®, which includes delivering extraordinary service and building customer confidence, is exemplified by being awarded the Torch Award for 2021. For more information on how you may benefit from joining a solar virtual power plant, contact us.