Earn Baker Electric Solar Referral Rewards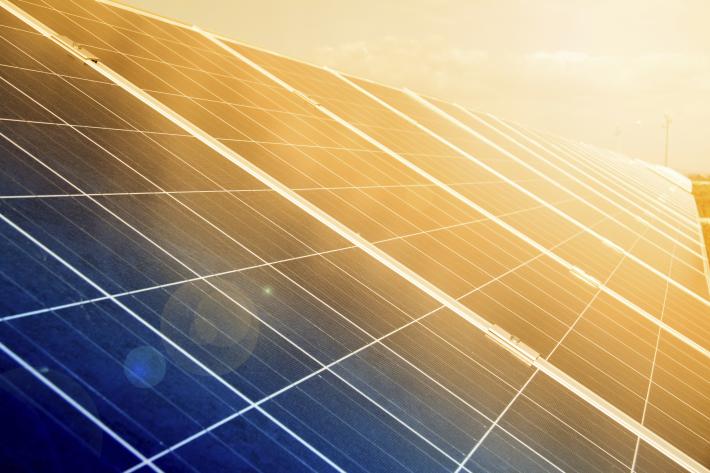 Baker Electric Solar (BES) is pleased to announce the launch of its new referral partner program. The program is open to everyone! It's easy. Just refer a neighbor, co-worker, friend or family member to Baker Electric Solar. If your referral results in a new customer's solar system, take home a $250 Visa rewards card. There's no limit to how many people you can help take advantage of the power of the sun!
Scientists have projected that the sun produces enough energy in one-tenth of a second to provide for the entire planet's power consumption needs for six hundred years. Pretty amazing! As it goes, we get our electric bill every month from the utility company, but the sun never sends out a bill. Which one would you like to have keeping your lights on?
Talking to homeowners about "going solar" is easy. Approximately 50 percent of Baker Electric Solar's business comes from referrals. New solar electric panel customers take pride in sharing their newfound electric bill savings. Green is in and will be now and forever. Renewable energy enthusiasts love to talk solar energy, whether or not they are purchasing a PV system for themselves. Whether you're a Baker Electric Home Energy customer or not, as a referral partner, you may be rewarded for your conversations about adopting solar.
Solar makes immediate financial sense for homeowners who have an average electric bill of $150 or more; a credit score of 620 or higher; along with an un-shaded, south-facing area on their roof or property where solar can be constructed for maximum sunray collection year-round.
If you've experienced the benefits of solar, don't keep them to yourself! Share the solar savings with your friends and we'll thank you for spreading the word about the financial savings and positive environmental impacts going solar has to offer.
There are two ways to refer new customers:
1. Have your referral contact Baker Electric Solar directly via the website "Contact Us" page or phone call at (877) 543-8765. They need to provide your name during the initial phone call or in the "How did you hear about us?" field of the website contact form so we'll know that you referred them to us.
2. If your referral has agreed to be contacted, you may go to the Baker Electric Solar website "Contact Us" page and provide their contact information and include your name in the "How Did you hear about us?" field of the website contact form.