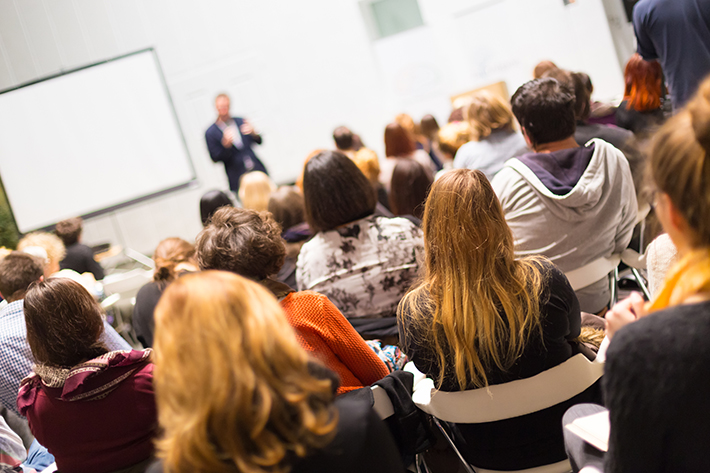 When the University of San Diego installed commercial solar panels on its campus in 2010, it helped set the pace for San Diego's rise as the nation's No. 2 solar city. The 5,000 solar panels mounted by the university also set the school on a path to meet its goal of becoming the country's most sustainable college campus by 2025.
Today the university ranks No. 4 on the Association for the Advancement of Sustainability in Higher Education's top 10 list of solar roof-mount installations based on capacity. The ranking narrowly edged out the University of California San Diego, which claimed the No. 5 slot with the commercial rooftop solar panel system it installed in 2008.
San Diego State University also went green with a small-but-mighty solar system in 2010, but four-year schools in the area haven't been the only higher education institutions to catch the green campus wave. San Diego Community College District made AASHE's top 10 list for solar installations at two-year colleges, and Baker Electric Home Energy helped Palomar College go solar when it constructed its new Health Sciences Building.
What Going Green Can Do
As hubs of research and experimentation, universities have long served as agents of social change in their communities. It's no surprise that our nation's higher education institutions have taken a lead in solar energy and other sustainability efforts. As early as 2007, the American Colleges and Universities Presidents' Climate Commitment has urged schools to set an example by reducing their carbon footprints, and more than 700 institutions nationwide have taken up the cause.
But going green saves green, too. Universities and colleges act as small, self-contained cities, often serving energy needs equivalent to a typical American municipality. Collectively, the nation's higher education institutions spend billions of dollars each year on around-the-clock electricity that powers everything from dorm room mini fridges to high-tech laboratories. High operating costs tend to be passed along to students and their families in the form of rising tuition fees.
Solar power represents a significant money-saver for colleges and universities that are also looking for ways to attract students and faculty, many of whom base their choice of schools on a commitment to sustainability. In 2014, 61% of prospective students said their decision to apply or attend a higher education institution was influenced, at least in part, by the school's level of environmental friendliness, according to a report by Princeton Review.
How the Feds Can Help
The federal government wants to keep the momentum going for universities and colleges to make the switch to solar energy and reduce their reliance on the electric grid. In addition to a federal tax rebate available to higher education institutions, the Department of Energy's SunShot Initiative supports research, development, and deployment projects to reduce the costs of solar energy, making renewable sun power a more practical solution for schools, companies, and homeowners alike. The initiative, begun in 2011, has already met 70% of its goal to make the price of solar energy competitive with fossil fuel-based electricity by 2020.
Two SunShot projects hold particular promise for universities and colleges. In the first project, the Solar Market Pathways program funds a pilot project by the Council of Independent Colleges in Virginia. The project pools the purchasing power of the council's 15 member-schools and their respective communities to install a distributed solar energy system by 2020. The university-community partnership will help the member schools save money at the outset of their solar panel installations by using aggregated purchasing power to negotiate better hardware and installation pricing.
In a second project, the Midwest Renewable Energy Association will use its Solar University Network to link four universities with utility companies in the creation of "shovel ready" solar energy investment proposals. Solar deployment teams lead by students will secure buy-in from university boards and other stakeholders to invest in on- and off-campus solar panel installations.
Both projects are expected to provide roadmaps for higher education institutions across the country as they begin or expand their paths to sustainability with solar energy. Schools can also take advantage of the technical expertise of the National Renewable Energy Laboratory and the SunShot National Laboratory Multiyear Partnership to develop solar power deployment plans to share with their counterparts throughout the country.
Energizing the Next Generation
Ever the innovators, other college campuses are ramping up their own independent go-solar initiatives.
Art meets function at the University of Buffalo, for example, where a "Solar Strand" sets out an artistically arranged configuration of solar panels that gives the appearance of an infinity pool and provides both a meditative sanctuary and educational space for students, faculty, and the community. The University of Arizona found a dual-purpose solution with a massive solar panel installation on an on-campus parking garage. The unique configuration of the installation makes the panels appear as though they alone form the garage's roof. The installation not only helps the school lower its energy expenses, but it also offers a vital shady area in an exceptionally sunny and hot climate. At Santa Clara University, smart microgrid technology connects weather reports to the university's solar panel system to efficiently optimize its electricity output.
Apart from their ability to cut costs and set an environmentally sound example for the community, solar panel installations at colleges and universities create rich learning environments for students. As part of the emerging powerhouse of solar energy expertise in San Diego, we're certain that schools in our area that go solar will empower the next generation of solar pioneers. At Baker Electric Home Energy, we're proud to help educational institutions and their students reach for that most important star, our shared sun. Learn more about how we can help.