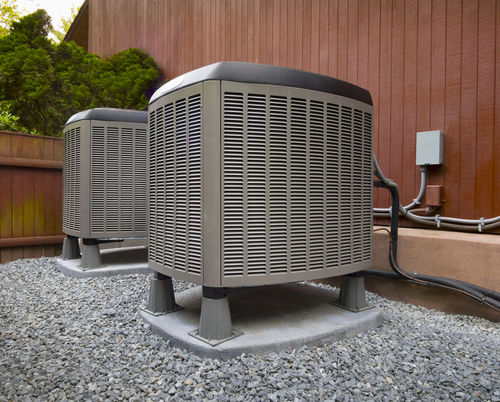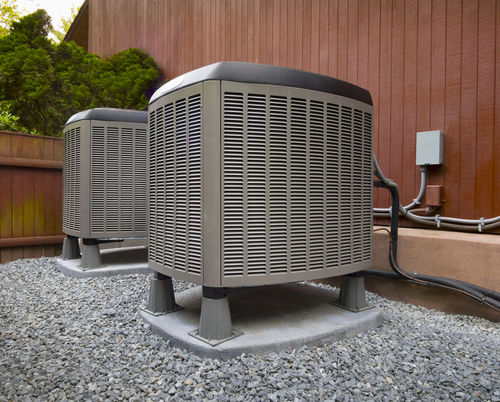 Though no one can confirm Mark Twain actually said, "The coldest winter I ever spent was a summer I spent in San Francisco," many Californians can relate to the sentiment. Unfortunately, confusion around California weather is not limited to the upper parts of the state.
Many who have never visited the Golden State assume Southern California days are filled with endless sunshine beaming from cloudless skies. Sometimes, yes. But residents of North County know that being comfortable here requires a good heating and cooling system, or you will discover the challenges of spring temperatures firsthand.
North County Spring Heating and Cooling Challenges
Another misconception about California is that people living near the beach or other waterways don't need air conditioning because the ocean breezes keep them cool.
However, as far back as 2006, over 80 percent of people living in the Sunbelt region, which includes SoCal, considered air conditioning a necessity. In the spring, average temperatures typically hover around a comfortable 65°F. However, daytime highs can reach into the 80s, and then plummet to the low 50s or upper 40s at night.
Comfort is the number one consideration for heating and cooling in the spring, and all other seasons, for that matter. Many factors can contribute to feeling uncomfortable in your own home, including the following:
Causes for Spring Heating and Cooling Concerns
If you or a member of your household suffers from allergies, spring weather can be infuriating. Although you can't control the outdoors, keeping your internal humidity low and dust-free can help avoid some uncomfortable allergy symptoms.
Mold thrives in high humidity environments, which is typically due to a lack of consistent air flow or air conditioning. Excessive exposure to mold can lead to wheezing, difficulty breathing, fatigue, headaches, and other health issues.
As we age, our bodies become more sensitive to our climatic surroundings, and the discomfort of being too cold or too hot is more keenly felt. Subtle effects, such as altitude changes or lack of sleep, can affect energy level, quality of work, and other health aspects.
A lack of climate control in your home can lead to serious issues that don't respond to thermostat settings. That makes finding a solution to meet your heating and cooling needs a major consideration.
How to Mitigate North County's Spring Weather Challenges
Ensuring the best climate control for your home is through investing in a good HVAC system. Residential AC units usually provide BTU outputs ranging from 18,000 to 60,000. Finding the right-sized cooling unit with optimal BTU output is tricky and critical as the efficiency of an HVAC system reflects in your utility bills. Some of the key factors that determine how much HVAC BTU output your home needs for cooling include —
Height of the ceiling
The number of doors and windows
Type of flooring (carpet/ wood)
The level of insulation
The floor area
You also need to determine the type of heating system best suited for your home. Whether it is a heat pump unit, gas furnace, dual fuel system, or a ductless heating system, it should be energy-efficient with minimal maintenance required. Considering these points, you have two options to upgrade your existing HVAC system — either through repair or replacement.
Heating and Air Conditioning Repair Option:
In most cases–but not all–repairing your HVAC system is less expensive than replacing it. This is especially true if your current system or systems were installed recently and are functioning well. In this case, make sure to schedule service for your system(s) once a year by an experienced, certified professional.
Outside of an annual checkup, your HVAC system(s) may require immediate repair. Some reasons include:
For AC systems
Increased electricity bills
Unusual or loud noises
Irregular starting and stopping
Reduced airflow
Unusual odors
High humidity
For Heating systems
Increased electricity bills
Unusual noises
Cold spots in your home
A burning odor that doesn't go away
Heating and Air Conditioning Replacement Option:
If your HVAC system is over ten years old, it may be time to consider a replacement instead of a repair. Initial costs will likely be more than a repair, but the long-term benefits will more than make up for this in lower electricity bills, better service, and quieter operation. Additionally, installing a new system(s) adds value to your home.
There are many options for a new installation. For example, your cooling system can be a split system air conditioner, which has a number of advantages compared to both central and window units. Choosing a new heating and cooling solution is a major decision. Seek the advice of an experienced HVAC provider with a track record of satisfied customers in the North County area.
Baker Electric Home Energy has served the Southern California area for nearly two decades, providing residents with the best solution for their heating and cooling needs. Our HVAC services range from tuneups and safety inspections to complete overhauls; including the most advanced and energy-efficient equipment available in the industry. With us, you gain an expert partner committed to delivering extraordinary service, which is exemplified by our being awarded the Torch Award for 2021. For more information on spring heating and cooling solutions, contact us.