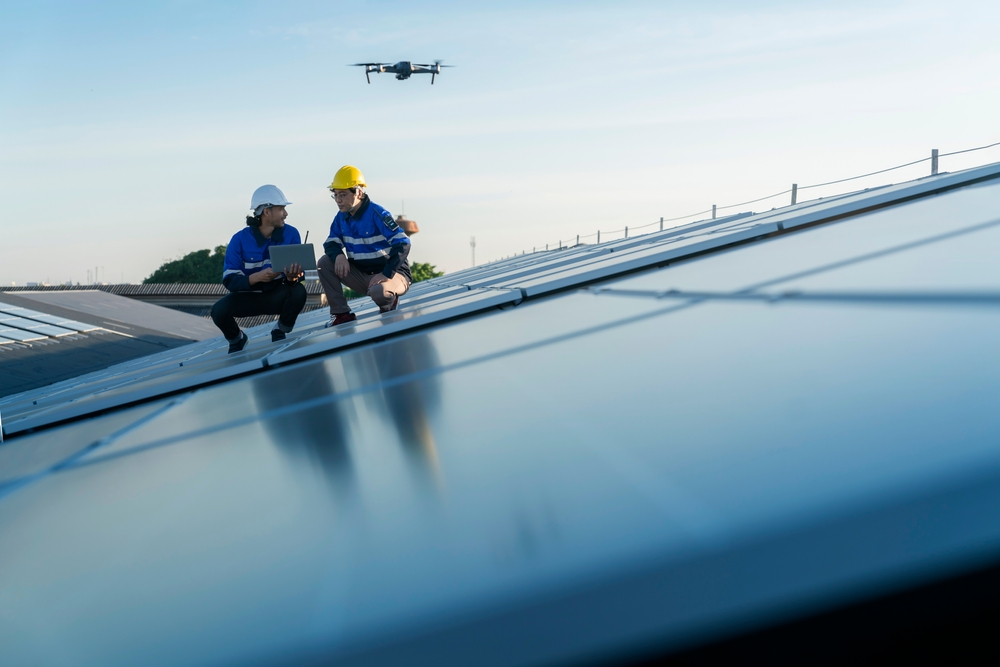 After reading over your solar energy consultant's proposal, you accepted and signed the contract for a home solar installation, and you're eager to get started. What's the next step?
Your site survey.
So, what exactly does a site survey entail? What questions should you be asking your solar company? Are there specific questions related to going solar in San Diego? What information do you need to bring to your site survey?
This blog post discusses the process of a solar site survey for home installations and why you need a reputable solar installer to help you navigate the process.
An Overview of the Solar Site Survey Process
A typical solar site survey process involves —
Checking Your Roof's Location, Dimension, and Condition
While up on the roof, a surveyor will note things like your roof's overall dimensions, slope angles, and locations of chimneys and vents. However, it's worth noting that a site survey does not provide information about your roof's quality.
Checking for Possible Obstructions
Another important component of the site survey is to note any possible obstructions, like tall trees, on or near your property. Solar installations generate a certain amount of electricity every year and checking for possible obstructions allows the surveyor to ensure that the beautiful San Diego sun reaches your solar panels. The site survey technician will also inspect your home's attic, service panel, and internet connection.
Confirming Number and Types of Solar Panels
Based on the information gathered once the site survey is complete, the solar company confirms the accuracy of the number and type of solar panels to be used in the solar energy consultant's custom design. In addition, the solar company confirms the production guarantee, as promised.
What Do You Need To Be Aware of As a Homeowner?
Make sure your site survey is performed by a licensed solar company—you don't want just anyone up on your roof! Also, be prepared to let the site surveyor know where you want your equipment mounted (when applicable).
Two key factors determine the success of your site survey: whether your location gets enough sun, and whether there are any hindrances or obstacles to the planned installation (such as a poor roof). Regardless of whether you are going solar in San Diego or Boston, site surveys will look similar. Remember, detailed physical measurements and accurate sun readings ensure the best designs.
State-of-the-Art Solar Site Surveys
With Baker Electric Home Energy, the goal of conducting a site survey is to observe a homeowner's property and confirm the accuracy of your solar energy system's design as well as the quality of the installation. Some things can only be confirmed by taking a closer look, and that's what our surveyors do best.
Our site survey team employs the latest in drone technology, combining on-the-ground electrical expertise with state-of-the-art drone software to give our project team an accurate picture of your roof's condition and dimensions.
If flight restrictions allow, one of our FAA Part 107 Licensed site survey technicians will visit your house and collect aerial imagery to ensure our engineering team has everything they need to optimize your solar system. This data is fed into our system to produce an accurate 3D model of your house to verify your system's production expectations.
Partner With Trusted Experts for Solar Success
In addition, if your project includes a battery installation, our site surveyors are happy to help identify which circuits your system needs to protect in case of a grid outage. They will also help you select the best location for your batteries as well as all required and/or associated components.
Want more information about a San Diego solar site survey process? Contact us today for a quote from one of the team members at Baker Electric Home Energy.