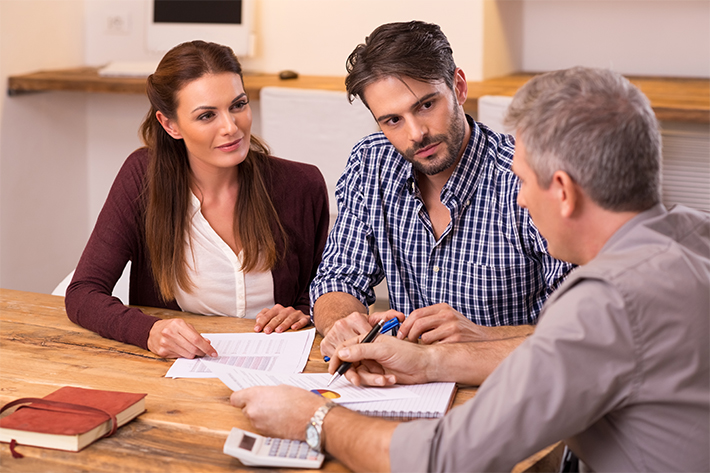 Read this article for more updated information on San Diego Solar Permitting
In many ways, deciding to add solar panels to the roof of your home can be classified as a home improvement project. Of course, when it comes to home improvement projects, many homeowners default to a do-it-yourself approach that is founded in the pride of homeownership and the joy and sense of accomplishment that can come from a job well done. However, residential solar power systems are not an ideal do-it-yourself project for a few reasons that we would like to share with you here. This doesn't mean that you couldn't possibly do it yourself. If you have a background of certified electrician level know-how, and enough grit and determination to push through some of the more difficult and frustrating aspects of connecting a new power generation mechanism to the established electrical grid, then you probably can pull it off… and here is what it takes to do it.
DIY solar permitting process
A critical, but often overlooked, consideration when deciding to go solar is meeting all the complex regulations for your city and utility. Some do-it-yourself (DIY) consumers strive to save money by handling the solar permitting process themselves. But many come to regret it when they realize all the time, paperwork and frustration involved.
In a nutshell, the DIY solar permitting process involves getting approval from your local electrical inspector and city planning department. Plus, your power company will also have specific requirements (and a strict set of steps that need to be completed) before they will issue permission to operate.
These approvals fall into different categories. The first is structural and electrical safety. Your solar installation must be capable of being supported by your roof, and must comply with the California Electrical Code (CEC) as well. You will also need approval to ensure that your system is in compliance with state fire safety requirements.
While regulations vary depending on where you live, the State of California offers a very extensive and informative 114-page California Solar Permitting Guidebook that provides DIY solar consumers with a start-to-finish explanation of the solar permitting process.
It is worth noting here that as an energy solutions innovator built on over 75 years of experience, Baker Electric Home Energy does the vast majority of the legwork concerning the solar permitting process for our customers. In the end, this is just one of the ways that we strive to provide a tremendous value.
Solar site survey for solar panel installation plans
Before you even order the parts you will need to build your solar system, the first step in designing a residential solar power system involves a comprehensive site survey. This is where you will need to inspect the property and evaluate where on the property an array of solar panels would be best positioned. Factors that must be considered include:
•    Sun exposure
•    Shade
•    Exposure to debris
•    Ideal conditions for a solar panel mounting apparatus
•    Changes in the view for both yourself and your neighbors (this is a very big issue in some cities)
•    Access to the electrical grid
Every solar provider is a bit different, but for most the permitting process begins with an onsite survey of your home.  When you work with Baker Electric Home Energy, for example, a professional, Baker technician will come to your home to gather detailed physical measurements and sun readings to ensure the best solar panel installation design possible.
Getting the city to approve your solar plan
Getting the city to approve your solar plan can be one of the more challenging and frustrating portions of the DIY solar process. You must provide a formal, engineering schematic and architectural draft of your solar plan to your city government office for approval. If any aspect of your plan doesn't meet with state or local specification requirements, then it is quite literally "back to the drawing board". This is a process that can take considerable time going back and forth when you are not already intimately familiar with the specific requirements of each of the departments involved.
Every city has different requirements for the solar permitting process. So, unfortunately, there is no magic formula that we can share with you here. This is the stage in the process where most DIY solar projects are abandoned and professional assistance is sought after.
Due to the fact that Baker Electric Home Energy has successfully installed thousands of residential solar projects throughout Southern California, we are able to navigate this process with efficiency that is extremely difficult to replicate.
Getting approval from your HOA for solar
In addition to detailed solar plans, some cities also require that you submit a stamped letter of approval from your homeowners' association (HOA) before they will begin the permitting process. While this is not required in every city, it isn't an optional step. It is important to contact your city up front to ensure that you know whether this step will be required as a part of your solar permitting process.
Interestingly, though, the California Solar Rights Act was passed in 1978 to enable more individuals to own solar energy systems in their communities with fewer limitations from HOAs. This act provides the homeowner's association of your community with a timeline of approval so that you can stay on track with your solar installation.
Streamlined solar planning for expedited approval
Because solar plans can involve complicated engineering diagrams, it's always best to have a qualified engineer draft your solar plans and be ready to make some time to answer any questions that your city planning department may have.
You should also know that the Solar America Board for Codes and Standards has recommended a formal Expedited Permit Process for PV Systems for systems that are under 15kW, and whose design specifications encompass the majority of systems submitted for approval. This expedited permit process is intended to simplify the structural and electrical review of small photovoltaic solar projects and minimize the need for detailed engineering studies and unnecessary delays. Unfortunately, the gap between a "recommended Expedited Permit Process" and the reality of getting your solar plan pushed through local government offices remains substantial in some cases.
At Baker Electric Home Energy we may perform hundreds of solar installations a year inside certain city jurisdictions. As a result, our engineers have well-established working relationships with their counterparts in local government. These relationships can streamline solar planning for expedited approval.
Typical timeline for city approval of solar plans
Once your solar plans have been drafted they must be sent to the city for approval. The criterion for getting plans approved depends largely upon the jurisdiction you live in. Every city has different requirements.
Bringing your solar plan to fruition
Of course once the city has approved your plans, the real work has just begun. At this point you still have to order all of the right equipment, install the mounting equipment on your roof while avoiding significant roof damage (who is going to warranty your work if you introduce a roof leak?), build a large and very heavy solar array on top of your home (try not to fall off the roof) and hook up the panels to the grid (don't forget the inverter and try not to shock yourself).
If you are able to navigate the permitting process and complete the build of a residential solar power system on your own, then the feeling of pride and accomplishment that will undoubtedly wash over you will be well-deserved and here at Baker Electric Home Energy, we will salute you.
However, there are just a couple more things that you will have to be prepared to deal with concerning your do-it-yourself solar power system.
The first will be getting approval from the local utility to turn your system on. This can be more difficult than getting city approval because if your utility determines that any aspect of your system does not meet their requirements, they will not allow you to turn it on. Many do-it-yourself minded homeowners have been shocked to find that a solar power system that achieved all of the initial approvals from the city and their HOA, fell outside the guidelines of the utility company and were forced back to the drawing board. To avoid this scenario, make sure that your solar plan accounts for all utility, city and HOA requirements up front.
Now, if your DIY solar power system has made it all the way through the design, permitting, build and utility approval phases and you are finally able to turn it on and start enjoying solar power, there is just one more thing you should know. This is an important one. Absolutely no DIY solar panels on the market meet the levels of efficiency (power output) that are produced by professional grade solar panels. When you look at the power output of DIY panels compared to professional grade solar panels by a company such as SunPower, there is no contest. Unfortunately, do-it-yourselfers simply do not have access to the highest quality equipment. Therefore, when it comes to DIY solar power, it's really not a question of whether you can do it, it's a question of why would you? Why would you put in such an extraordinary effort, when the end result will not produce a significant savings and you are guaranteed to end up with an inferior system?
At Baker Electric Home Energy, we love do-it-yourself projects. We really do! There are so many great DIY projects for your home. But, the reality is, DIY solar isn't one of them.
Baker can help with navigating the solar permitting process
Is DIY solar the way to go? Are you ready to handle the permitting process for solar panel installation on your own? If so, keep this in mind: many people have come to us saying that they have tried and regretted it, finding the journey to be complicated, frustrating and time-consuming.
By far the easiest way to navigate the solar permitting process is to work with a premier solar provider like Baker Electric Home Energy. We'll take care of the solar planning, the permitting process, installation and get your solar power system turned on. Perhaps most appealing, we offer an industry-leading warranty.
Call Baker Electric Home Energy at (760) 546-6091 to schedule a free appointment with one of our expert solar consultants. Or click here!
Additional Resources:
California Solar Permitting Guidebook, Second Edition. Solar Permitting Task Force: Governer's Office of Planning and Research, Office of Governor Edmind G. Brown Jr. Spring 2015.