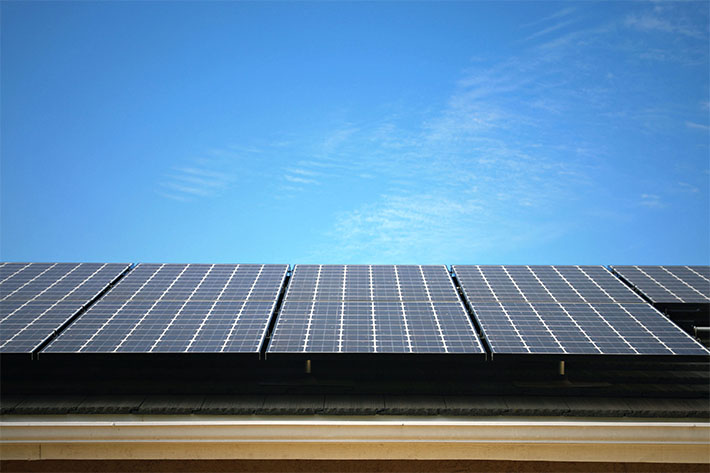 There are multiple paths to going solar, leading to many different customer experiences – this guide will ensure that you're on the path to a great experience.
Top 9 Tips for a Hassle-Free Solar Buying Experience
If you've been thinking about buying a solar system for a while now, but you've been wondering Is solar right for me?, then these tips are for you. No matter where you are in the process of going solar, it's a good idea to read through these tips to make sure you're on the right track so you can get the best solar system for years to come.
Do Your Research About Solar Panels & Programs
Before buying a solar system, it's important that you research solar panels and programs. There are a lot of different solar panels on the market, many of which are not worth the investment. When you research solar panels, it's important to pay attention to solar panel efficiency and to the warranties provided by the manufacturer. You want to look for panels that have high efficiency ratings because efficiency reflects the percentage of sunlight the panels convert into electrical output. Not all solar panels are created equal – some of them are pretty inefficient. The more inefficient a panel is, the more you have to buy of them to offset your electric bill.
For example, SunPower panels are high in efficiency. Eighteen of their solar panels can produce the same amount of power as twenty-five conventional panels. And their industry-leading product and power warranties guarantee your panels will work as they should for 25 years. Because of their efficiency, quality and warranties, SunPower solar panels will end up saving you more money over time.
When doing your research about solar panels, it's also important to research solar programs. Solar net energy metering, which is the billing mechanism used by utilities for solar customers, is expected to change in Q1 of next year and the changes will likely take away some of the financial benefits for solar homeowners.
Is Solar Right for Me? Consider Your Specific Needs
Before you begin the process of buying a solar system, it's important to ask yourself Is solar right for me?
Some important things to consider are: Do you own your home? Is it a single-family home (not a multi-family, townhouse or condo)? Have you been in the home for at least 1 year? Do you have shade on your roof at any point of the day from trees or other homes? What is your average electric bill ($100+/month)? While not all of these are deal breakers, they are important elements our Solar Energy Consultants use to determine if solar is the right choice for you.
At Baker Electric Solar, we care about your family's specific needs. If solar won't benefit you, we'll tell you. We want to make sure it's a good investment for you before make the switch. If you have any question about whether or not solar is right for you, call us at (877) 543-8765.
Compare Solar Companies – Find the Right Partner in Going Solar
A necessary step in buying a solar system starts when you compare solar companies. It's important that the solar company you choose offers superior products and solutions due to the fact that solar power technology is evolving so quickly. Because of this, we only carry top-name solar panels from SunPower, LG and Q CELLS.
Another important thing to consider when you compare solar companies is how long they've been in business. This is so important because you want the peace of mind that comes from knowing the company who installed your solar will be around to guarantee your warranties. Baker Electric Solar is built on Baker Electric's 75+ years of electrical contracting experience, so you can trust we'll be around for the life of your system.
You also want to pay attention to workmanship warranties when you compare solar companies. If you're looking at solar installers who don't offer some sort of workmanship warranty, look for a different company. Workmanship warranties are different than the product warranties which come from the panel manufacturer so every installer's warranty on workmanship will vary. We offer a 25-year warranty on our workmanship because we're so confident in the industry-leading components, designs and installation practices we use. Other solar installers may offer the same workmanship warranty, but you have to ask yourself if they'll still be around to honor it in 25 years.
READ: THE IMPORTANCE OF GOOD CUSTOMER SERVICE
Understand Cost Benefit Scenarios – Make Sure the Numbers Work
The biggest advantage of buying a solar system to most homeowners is saving money. If you're considering buying a solar system, it's important that you not only research solar panels, but financing options as well. At Baker we have a number of different options including cash purchase, financing and leasing. Solar installers that don't work to match you with the option that best fits your family's budget needs aren't worth your time.
READ: 3 FACTORS OF SOLAR PANEL COST
Getting Permission from Your Town – DIY vs. Getting Professional Help
Great solar installers take the hassle out of the permitting process, but if you choose to install a DIY solar panel kit that hassle is all yours to deal with. Getting permission from your town to install your solar system is a complicated and time consuming process when you're buying a solar system. Good solar installers are experts in this area so they're a huge help to have on your side.
What to Know About Solar Roof Mounts
If you've been thinking about buying a solar system, and you've wondered Is solar for me?, have you also thought about how the panels will be attached to your roof? This is another area to consider when you compare solar companies. Some solar installers really don't have your best interest in mind when it comes to their solar roof mounts in terms of their products and installation methods. It's imperative that you don't just research solar panels when you look into solar installers, but that you also research the solar roof mounts they use.
READ: ROOF MOUNT PRODUCT COMPARISON FOR RESIDENTIAL SOLAR
What to Know About Your Installation Team
When you compare solar companies, you want to make sure all of their solar installers are licensed electricians. Our parent company, Baker Electric, has been an electrical contractor for over 75 years, so it's important for us to send licensed electricians to complete your solar panel installation. Our solar installers are members of local union IBEW 569. We never subcontract out. Be wary of solar companies that do, as subcontracting solar installers can cause problems for a solar provider and for you.
Our team of solar installers even shows up to your house with their own portable toilet, so they won't have to be using yours during the installation. This isn't something people normally think about when buying a solar system, but it does save you a lot of hassle.
Getting Final Approval From Your Utility Company
While there are plenty of steps to buying a solar system you want to be involved in – you want to research solar panels and compare solar companies for yourself – getting final approval from your utility is a process we want to take care of for you. In order to maneuver this complicated process you need to be able to understand the detailed and highly technical language of your electric company. That's not a headache we want you to have to deal with. If you're thinking about installing your solar yourself, we'd recommended you research solar installers instead to ensure this process goes as smoothly and quickly as possible.
Getting Proper Training on the Use and Maintenance of Your Solar System
Some solar installers slap a system on your roof and call it a day. But that's not how we operate. When you compare solar companies, look for ones that also train you on the use and maintenance of your solar system. Because we've installed thousands of systems, we have some pretty good advice on how to get the most out of your solar investment. Understanding the ins and outs of monitoring your solar panel output is important, so only compare solar companies that also teach you how to use, monitor and maintain your system.
Thinking about buying a solar system? Request pricing from us today and see how much solar can save you! Or if you've been wondering, Is solar right for me?, call us at (877) 543-8765.