The Importance of Good Customer Service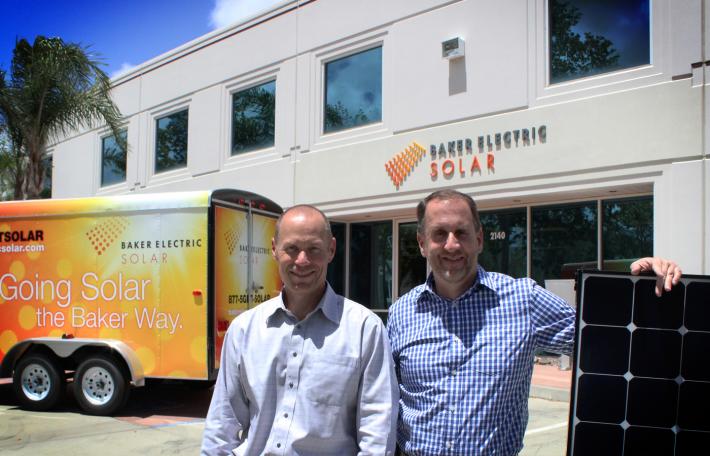 A solar company's customer service is made up of many elements. Whether the company is here in the San Diego area or not, you want a company that will be with you throughout the entire process and beyond. Baker Electric has been in business for over 75 years, so at Baker Electric Solar we have a pretty good understanding of the importance of good customer service.
The Long Haul
It's important that the solar company you choose has customer service that is going to exist for the life of your solar system. A solar system is a large investment and the solar company you choose is a part of this investment. Think of it as two separate agreements. The first part is the buying process, making sure you get all the information about your system costs and installation. The second is what comes after your system is set up. Make sure the company you have chosen will be there for you even if it's just for a quick phone call about maintenance.
Client Reviews
Another way to learn more about a solar company's customer service is through their testimonials and client reviews. This gives you a chance to see why customers have chosen this company and why they are recommending you do the same. If a company you are considering can't provide client reviews and referrals then they probably aren't the right company to go with. Here at Baker, we have client reviews from all over. Click here to learn more about what our San Diego, Escondido, and Coronado clients have to say about our service.  We also recommend you check unaffiliated sources such as Angie's List, Yelp and Solar Reviews.
Go Local
Local solar companies are better able to serve their customers' needs.  Knowing that your company can be available to you whenever you need them is vital. In this case, availability isn't just a phone call but it's also local offices with representatives that can come to your home at a moment's notice.
Here at Baker, we are located right in Escondido with easy access to all our customers. We drive around in Baker Electric Solar trucks and cars so keep an eye out for us!
The Baker Way
Here at Baker, we have developed what is known as The Baker Way, which is a true testament to our customer service. We've been in business for 75 years and have always maintained certain values that set us apart from other companies.  We value the importance of our clients' needs. We will be with you every step of the way to discuss all these needs, especially when it comes to purchasing and installing your system. We keep everything in house. From design and installation to what comes after, we take care of it all so you know who you are dealing with at all times.
All of these values and more are what sets our customer service apart. Want to learn more about Baker's values? Contact us today!