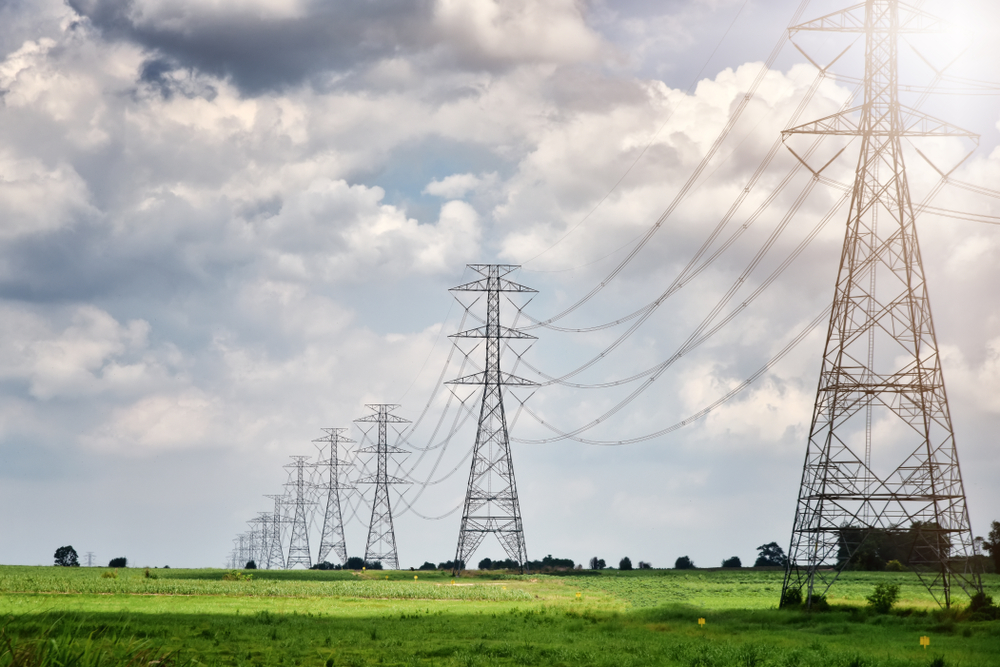 Do you know what utility rate plan you're on? Most homeowners do not, and that can cost you a lot of money over time. Unless, however, you take the time to learn about the different rate plans and determine which one's right for you. In this case, a few minutes' worth of preparation could save you a substantial amount in the long run.
This blog post answers some common questions about the San Diego Gas & Electric (SDG&E) time-of-use (TOU) energy rate plan in simple terms. This information can help you get control of your home energy usage and make a plan for installing solar before net-energy metering (NEM) 3.0 goes into effect.
What is TOU Billing?
Time-of-use (TOU) billing plans describe how utilities charge different rates for electricity used during different times of the day. Rates are highest during "peak hours," when demand for usage is at its greatest, and lowest during "off-peak" hours, like late at night.
Three major California public utilities have implemented customer transitions to TOU billing: Pacific Gas & Electric (PG&E), Southern California Edison (SCE), and San Diego Gas & Electric (SDG&E).
Will Time of Use (TOU) rates affect me if I don't have solar?
The short answer? YES.
If you're a current SDG&E customer and don't have home solar, you've probably noticed some significant billing changes. Beginning in 2019, SDG&E implemented a passive transition in how they calculate billing rates—moving from a four-tiered system to "time of use" (TOU) electricity rates. By now, all SDG&E customers have been affected by the conversion.
Tiered billing incentivizes customers to conserve energy by charging the lowest rates (Tier 1) for the least usage, and the highest rates (Tier 4) for the highest overall consumption. This functions like the inverse of a volume discount in which, rather than a discount, customers pay higher rates for greater usage.
In contrast, TOU billing incentivizes customers to reduce energy use during peak times—when energy is in high demand—to ease the load on SDG&E's system to meet this elevated energy usage. SDG&E offers several options so you can choose a plan that works best for your family.
Whether or not you have a solar system, you can proactively choose to remain on a tiered billing plan. While the old four-tier system has been discontinued, SDG&E offers a non-TOU tiered plan with a baseline amount. If you wish to continue tiered utility rates, you must select the Standard DR Pricing Plan from the website.
Am I grandfathered in from a TOU shift?
The short answer? Maybe.
SDG&E customers who activated their solar energy system before June 29, 2016 have the option—as long as tiered billing plans remain available—to stay on a tiered billing plan and sell back power on the Net Metering 1.0 plan until their system's 20-year anniversary (June 28, 2036, at the latest).
What is the best TOU pricing plan?
The short answer? It depends.
You should choose a rate plan based on the times during the day when your household uses the most energy. The current SDGE TOU plans include:
TOU-DR1 Pricing Plan
You have three time periods to choose from:
For savings and discount offers on energy usage:
Super off-peak (12 a.m. to 6 a.m., 10 a.m. to 2 p.m.)
Off-peak (6 a.m. to 10 a.m.)
OR
Peak hours (4 p.m. to 9 p.m.)
TOU-DR2 Pricing Plan
It is a simple, two-time-period plan:
Off-peak (12 a.m. to 4 p.m., 9 p.m. to 12 a.m.)
On-peak (4 p.m. to 9 p.m.)
**It is worth noting that these Tier 1 and Tier 2 rates are higher than TOU-DR1.
TOU-DR-P Pricing Plan TOU
Similar to the TOU-DR1 plan, there are three pricing periods and it also includes a Reduce Your Use (RDU) event day to encourage energy conservation. The Reduce Your Use event day is between 4 p.m. to 9 p.m. and pricing is based on your baseline allowance.
Standard DR Pricing Plan
This plan is best suited for lower-use households or consumers who prefer to save energy irrespective of the time of the day.
---
Whether or not you own a solar home system, you're automatically enrolled in a Time-of-Use (TOU) plan if you haven't actively selected a different option. However, you can still switch to another plan at any time.
---
How TOU affects households with solar:
Be warned if you don't think any of this conversion business applies to you. Many households that installed solar panels before March 30, 2018, were told that their current tiered electricity rates were grandfathered. Those customers still need to confirm their plans; some have found they have already been switched to a TOU plan or will be shifting to one soon.
If you activated your home solar system before March 30, 2018
These SDG&E customers had an option to delay the passive shift to TOU until June 2021.
If your home solar system was activated after March 30, 2018
These SDG&E customers are already on a TOU plan; the default is the DR-SES plan, but you can select an alternate plan.
Another factor for residential solar customers to consider is the effect TOU has on Net Metering. With TOU rates, solar customers can sell excess produced energy back to SDG&E at the lower mid-day Off Peak rates but need to use SDG&E energy during the costlier On-Peak hours.
What is net energy metering?
The short answer? Net Metering is the buy/sell rate plan for public utilities.
The phrase "net energy metering" refers to a simple mathematical function to determine utility bills for early residential solar customers. Similar to "net pay," which is the amount of your paycheck that's left after taxes, net energy describes the amount of energy consumers still paid for after selling back their unused solar energy. Now, however, "net energy metering" has been codified as state legislation; no longer a simple mathematical function, NEM is law.
How to change your rate plan or contact SDG&E:
Your San Diego Gas Electric bill will tell you which SDG&E billing plan you're on. To actively choose your plan you'll want to log into your SDG&E account at https://myaccount.sdge.com or call 1.877.558.1674. If you're an SDG&E customer and haven't yet been switched over, and you qualify to remain on tiered billing, you can prevent shifting to a TOU plan by mailing your request to SDG&E at SDG&E, P.O. Box 129831, San Diego, CA 92112-9831.
Transitioning Your Household to Solar
The best defense against high energy costs, regardless of billing structure, is to produce your own energy. As a region with a lot of sunny days and high energy costs, Southern California is an ideal location for homeowners to invest in a home solar panel installation. A solar energy system allows families to produce their own renewable energy for use during the day, and sell the excess solar energy back to the utility.
Another factor that makes NOW the very best time to get into solar or solar + a home battery system is The Investment Tax Credit (ITC), a federal program developed under the Energy Policy Act of 2005 to encourage home solar usage.
With the significantly increasing number of residential solar PV systems over the years, and the Inflation Reduction Act of 2022, the federal investment tax credit (ITC) incentives been extended. Systems installed up to and including 2022 are eligible for a 30% credit, which Congress recently extended through 2034. Even if the tax credit wasn't already in place, however, solar panels are still a smart financial investment.
Solar Storage Benefits
Solar customers interested in expanding their energy independence via non-billing measures should consider residential energy storage solutions, which enable you to charge a home battery using your solar system. Installing a home battery system offers your home greater protection during power outages—with lower energy costs as a secondary benefit.
At current electricity prices, savings is not the primary benefit of energy storage. But as rates increase overall, and TOU billing becomes standard in more households, energy storage may become a more attractive option for mitigating peak rates. You might also want to practice some additional household energy management options.
It's important for you and your family to consider your electricity needs—for now as well as what you might need in the future (will there be a plug-in electric vehicle in your garage in the next 10 years?) Select the right rate structure so your plan helps you maximize savings and gives you the best value for your energy. Understand your SDGE TOU rate schedule choices today!
Baker Electric Home Energy is a South California-based solar installer committed to educating homeowners in the area about the benefits of investing in solar systems and how to help you optimize your home's energy consumption. For more information on time-of-use billing with SDG&E, contact us.